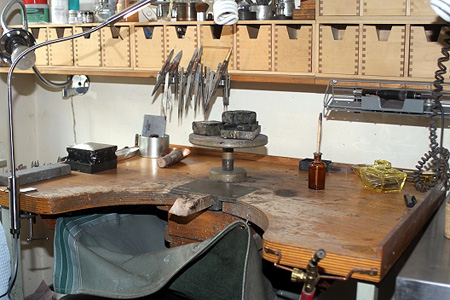 Die Arbeitsschritte
vom Handwerk zur Poesie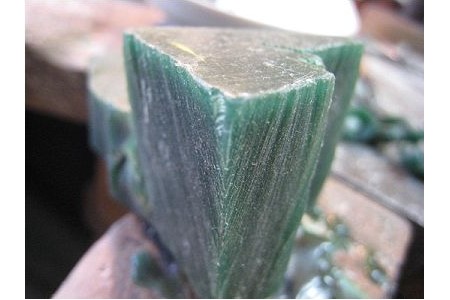 Ein Wachsblock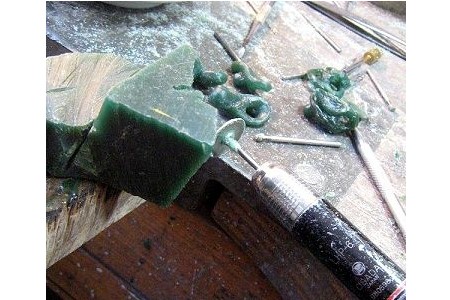 Aus kleinen Stücken werden mit verschiedenen
Fräsern Formen geschnitzt.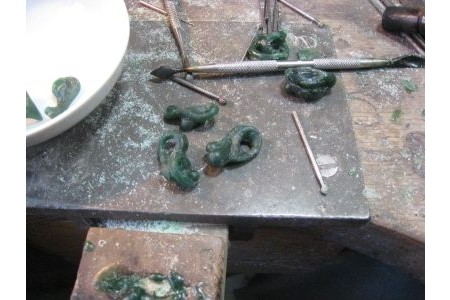 Auch mit erhitztem Stahlwerkzeug wird das
Wachs geformt und geglättet.
Die 'Little Somethings' entstehen.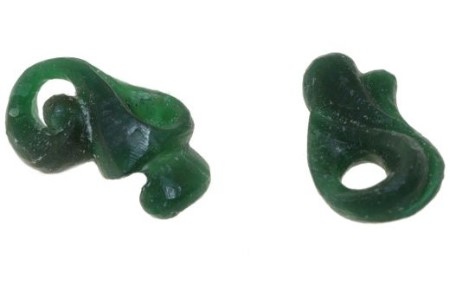 Little Something SWIRL DROP
and DOUBLE DROP AND LEAF.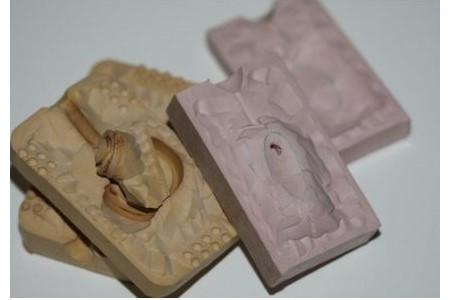 Gummiform für den Guss in Edelmetall.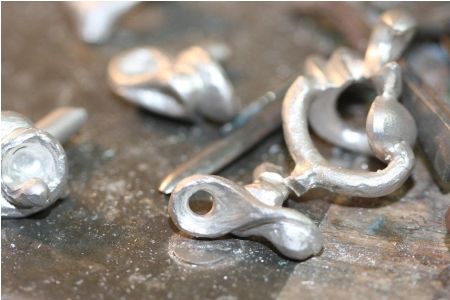 Gegossene Formen mit noch roher
Oberfläche und Gusskanälen.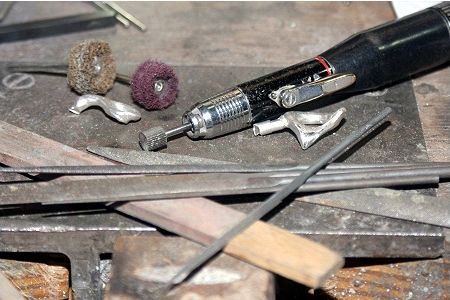 Mit Fräsern, Feilen und Schmirgellatten verschiedener
Stärken wird die Oberfläche fein.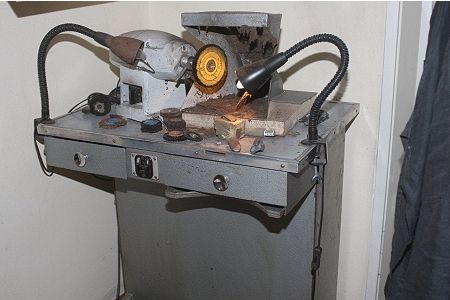 Der Poliermotor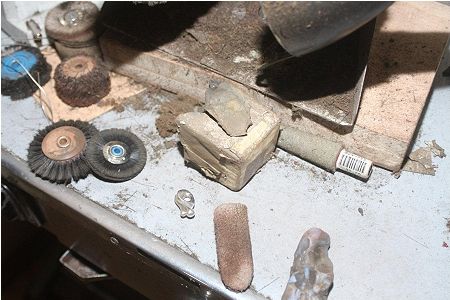 Mit verschiedenen Polierutensilien
wird die Form seidenmatt poliert.
Der Stichel liegt bereit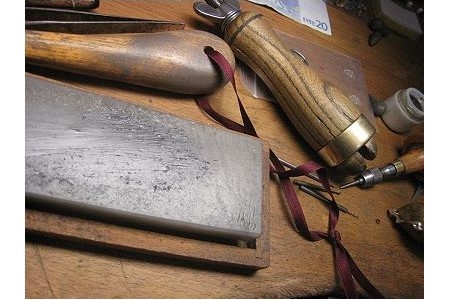 Er wird auf einem Schleifstein mit Öl geschärft.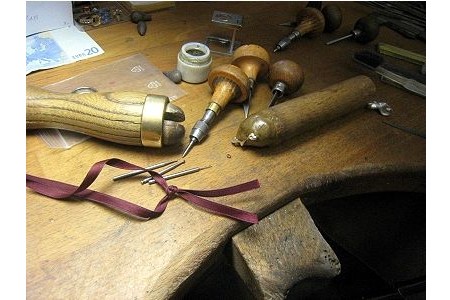 Damit das Schmuckstück besser gehalten werden kann,
wird es auf einen Holzstock gekittet.
Der Edelstein sitzt von Körnchen gehalten,
fest im Edelmetall.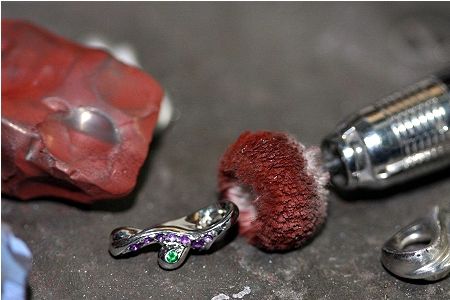 Diesmal wird das Schmuckstück vorsichtig
mit dem Handstück hochglänzend poliert.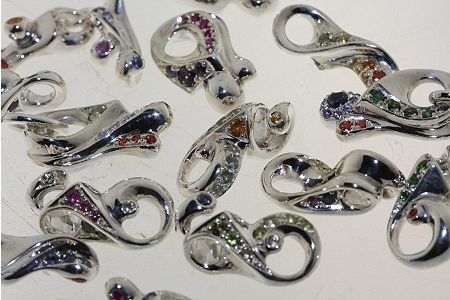 Jedes 'Little Something' ist anders gearbeitet.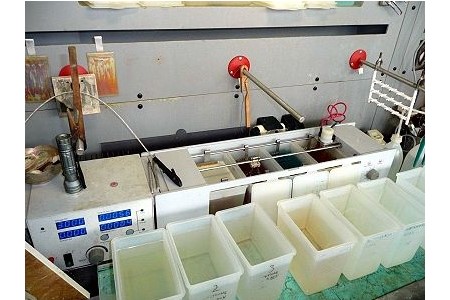 Entfettungsbäder, Haftvergoldungen, Vergoldungen.
Die bunten Bäder enthalten gelöstes Gold, das auf das
Metall galvanisiert wird.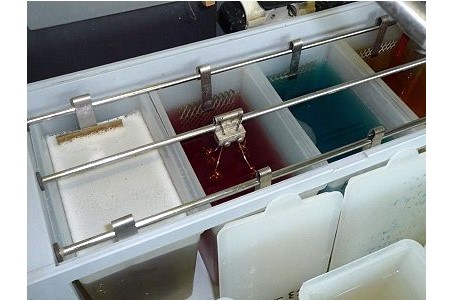 Nach aufwendiger Vorbereitung und Entfettung
sind die Teile nun im Goldbad.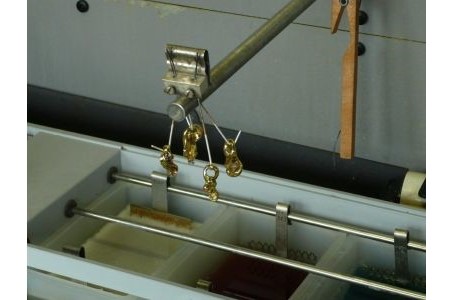 Nach vielen Stunden und Schichten
strahlt das Gold...
... um mit Lack abgedeckt ein erneutes
Bad in Platinmetall zu nehmen.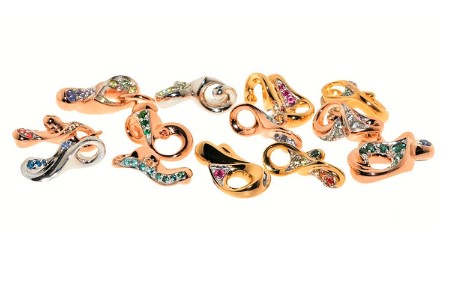 Vom Lack befreit, strahlen die Anhänger
in Roségold, Gelbgold und Rhodium.