Wäre ich ein Haus, wäre ich Casa Batlló, ein Wohnhaus von Antoni Gaudí in Barcelona. Hier verorten sich alle meine Formensprachen.
Bach hätte ich gerne meine haptische Interpretation seiner Cellosuiten gezeigt, denn Musik transformiere ich in Klangskulpturen.
Mein Schmuck darf tanzen und der Sehnsucht nachgeben, etwas Starres in Schwingung zu erleben — eine Einladung mit den Augen zu flanieren; hin zu einer tastenden Erkundung. Ein lustvolles Spiel mit der Resonanz von Gefühlen.
Henry Moore, Max Ernst, Pina Bausch, John Cranko… die Liste der Künstler, in deren Formen ich mich wiege, ist vielfältig; die Tiefen von Jules Vernes Unterwasserwelten berühren meine Sehnsucht nach mystischen Welten.
Nach inspirierenden Praxisjahren in Namibia und New York lebe und arbeite ich heute in München. Ich bin ausgebildete Goldschmiedin, Gemmologin und Diamantgutachterin.
Jedes meiner Schmuckstücke wird in meinem Münchner Atelier entworfen, von Hand modelliert und als exklusives Unikat in feiner, handwerklicher Präzision umgesetzt.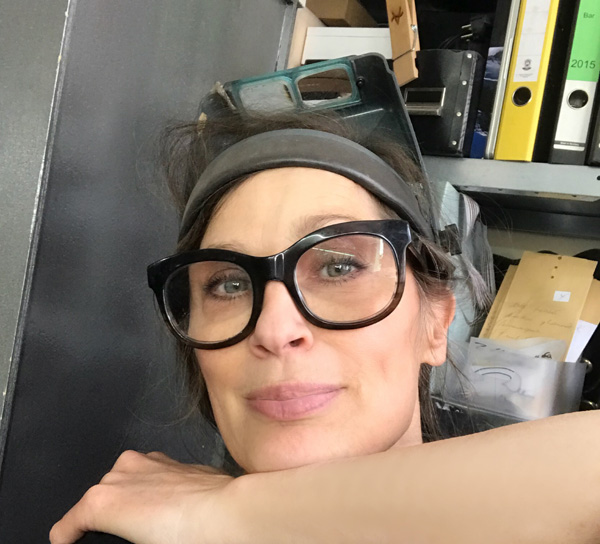 SIGNET
Die Liebe zum Meer ist meine nie versiegende Inspirationsquelle; sie spiegelt sich auch in meinem Signet wider: Das "V" steht für die Venus, die Schaumgeborene, Göttin der Liebe; die geschwungene Welle symbolisiert das Meer im ständigen Fluss. Alle meine Schmuckstücke sind, soweit es die Technik erlaubt, mit meinem Signet (Künstlerzeichen) gestempelt. Gleich einer Unterschrift dient es zur Identifikation meiner Arbeit. Unabhängig davon werden alle Schmuckstücke dokumentiert.
ZIEL
Meine Entwürfe sind, sollen und dürfen raffiniert unkompliziert sein – beseelte, alltagstaugliche Gefährten oder prächtige Begleiter auf festlichem Parkett. Unbeeindruckt von modischen Launen bereichern sich Träger und Schmuck gegenseitig und begründen lange Freundschaften. Zeitlose Ästhetik – liebevoll in jedem Detail – und hohe Handwerkskunst garantieren eine Vielzahl von Kombinationen und appellieren an Ihre Kreativität.
KREATION
Ihre Extravaganz erhalten die Schmuckstücke durch die eigenschöpferischen Proportionen. Verarbeitet wird eine breite Palette an Materialien: Gold, Silber, Platin, Rhodium und Bronze, Brillanten, Edelsteine und Perlen, Muscheln, und anderen Meeresfundstücken. Bei individuellen Anfertigungen wird die Persönlichkeit des Kunden inspirativ erfasst und in die kreative Gestaltung mit eingewoben.
INTENTION
Bereits circa 20.000 v. Chr. wurden Naturmaterialien als Blütenschmuck, Knochen- oder Muschelketten getragen. Etwa 16.000 Jahre später kam die Fähigkeit der Metallbearbeitung hinzu und erweiterte die kreative Bandbreite. Schmuck galt als Fetisch, der beschützen und beschwören sollte. Das Wissen um die (Heil-) Kraft der Edelsteine war Bestandteil dieses Verständnisses. Auch repräsentative Werte unterstützen heute die Kreativität und Individualität des Trägers und der Trägerin.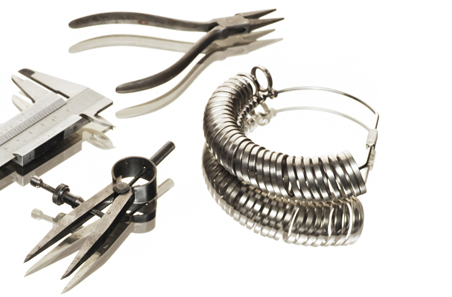 Atelier Susa Beck
Liebherrstr. 17
80538 München
fon 0049 (0) 89 29 59 27
info@susabeck.de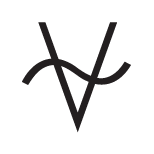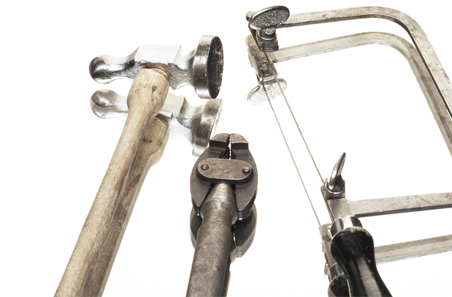 For privacy reasons Google Maps needs your permission to be loaded. For more details, please see our
Datenschutz
.
I Accept
var map_fusion_map_651c2ff9a3d9d; var markers = []; var counter = 0; var fusionMapNonce = 'ee2250fd0a'; function fusion_run_map_fusion_map_651c2ff9a3d9d() { jQuery('#fusion_map_651c2ff9a3d9d').fusion_maps({ addresses: [{"address":"Liebherrstr. 17, 80538 M\u00fcnchen","infobox_content":"","coordinates":false,"cache":true,"latitude":"48.1334272","longitude":"11.584591199999977"}], animations: false, infobox_background_color: '', infobox_styling: '', infobox_text_color: '', map_style: '', map_type: 'roadmap', marker_icon: '', overlay_color: '', overlay_color_hsl: {"hue":0,"sat":0,"lum":100}, pan_control: true, show_address: false, scale_control: true, scrollwheel: false, zoom: 12, zoom_control: true, }); } google.maps.event.addDomListener(window, 'load', fusion_run_map_fusion_map_651c2ff9a3d9d);