Manchmal gibt es unerwartete Begegnungen, die sich nach Schicksal anfühlen. In den 70er Jahren in Stuttgart aufgewachsen, wurde ich Zeugin des "John Cranko Wunders" mit seiner legendären Ballettkompanie. Selber eher mäßig tanztalentiert, füllte ich stattdessen Ordner mit den von mir gesammelten Programmheften des Staatstheaters.
Lange fühlte sich die fehlende Begabung wie eine unerfüllte Sehnsucht an, bis ich begriff, dass sich die Formgebung meiner Schmuckwerke genau daraus entwickelt hat.
Mein Schmuck darf an meiner Stelle tanzen, starres Material wird zu einer Einladung an die Augen zu flanieren.
Was für ein schöner Zufall, dann Jahrzehnte später Julian Mackay, einem charismatischen Principal Dancer des Bayrischen Staatsballetts, zu begegnen. Als erster US-Tänzer hat er seine Heimat Montana mit elf Jahren verlassen, um die gesamte Ausbildung an der Moskauer Bolshoi-Ballett-Akademie zu absolvieren.
Strahlend stark und zugleich lyrisch-poetisch zieht er die Zuschauer in seinen Bann, hat unter anderem am Mikhailovsky Ballett, Royal Ballett, San Francisco Ballett oder dem K-Ballett in Tokio getanzt und ist regelmäßig Gast an großen Bühnen rund um den Globus.
In seiner Familie gibt es noch mehr begabte Mitglieder. Beide Schwestern sind erfolgreiche Ballerinas und auch sein Bruder Nicholas hat eine Ausbildung an der Bolshoi-Akademie absolviert. Mittlerweile hat sich Nicholas als Fotograf und Filmemacher einen Namen geschaffen. Zusammen führen die Brüder die Mackay Productions Company und wir entwickelten die Idee, die verschiedenen Kunstformen bzw. Künstler bei einem Shooting auf Velaa Private Island auf den Malediven zu verbinden und die Schatzkiste vor einer zauberhaften Kulisse zu öffnen. Wundervolle Tänzer*innen und prächtige Schmuckstücke, die selbst wie fabelhafte Unterwasserwesen aus den Tiefen des Ozeans wirken.
Mitwirkende Tänzer*innen sind Julian Mackay (Principal Dancer (unter anderem Bayerische Staatsballett), Jinhao Zhang (Principal Dancer / Bayerisches Staatsballett) Maria Sascha Khan (Artistic Director of Yellowstone Int. Arts Festival) Nadja Khan (Opera Roma), Jeanette Kakareka (Demi Solistin / Bayerisches Staatsballett).
Vielen Dank an alle Beteiligten für diese wunderbare Produktion. Wir haben weitere Ideen…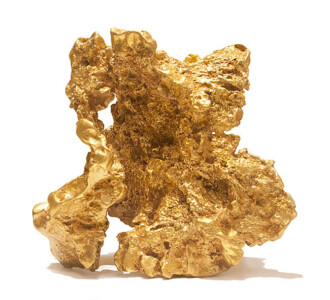 Liebe Kunden*innen und Interessent*innen,
auch beim Goldschmieden ist die Nachhaltigkeit, ökologisch und ethisch, ein Thema!
Ich verarbeite weitgehend Gold ohne Einsatz von Minengold, stattdessen Feingold aus Wiederaufarbeitung. Das verbessert die CO2-Bilanz, verhindert weitere Umweltzerstörung in Abbaugebieten, Böden und Gewässer werden nicht weiter mit Chemikalien verseucht, menschenunwürdige Arbeitsbedingungen und Kinderarbeit werden ausgeschlossen.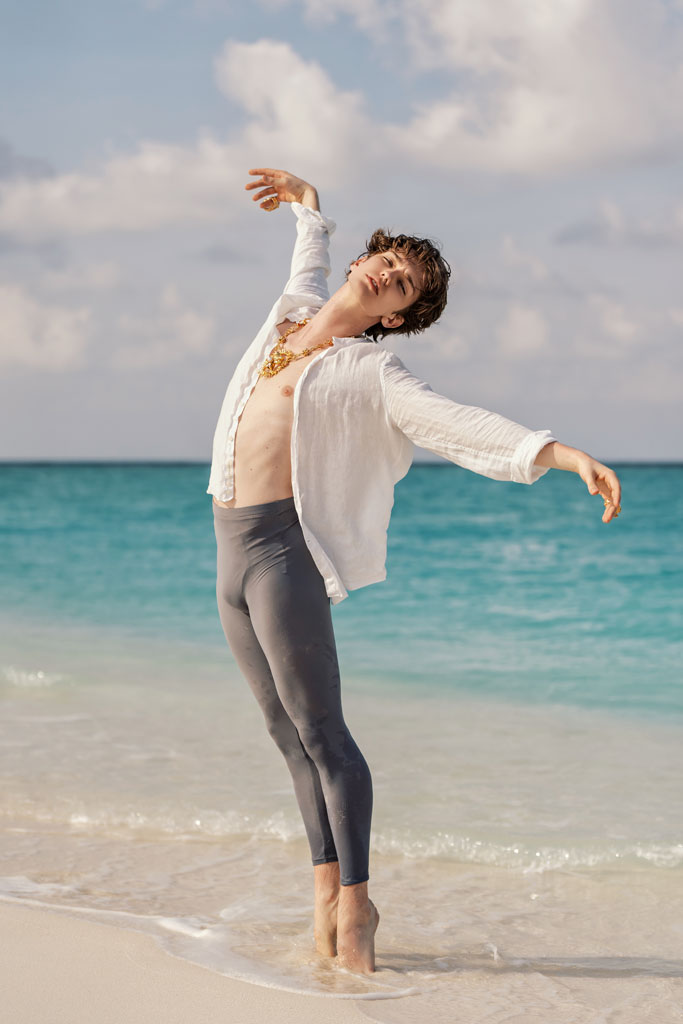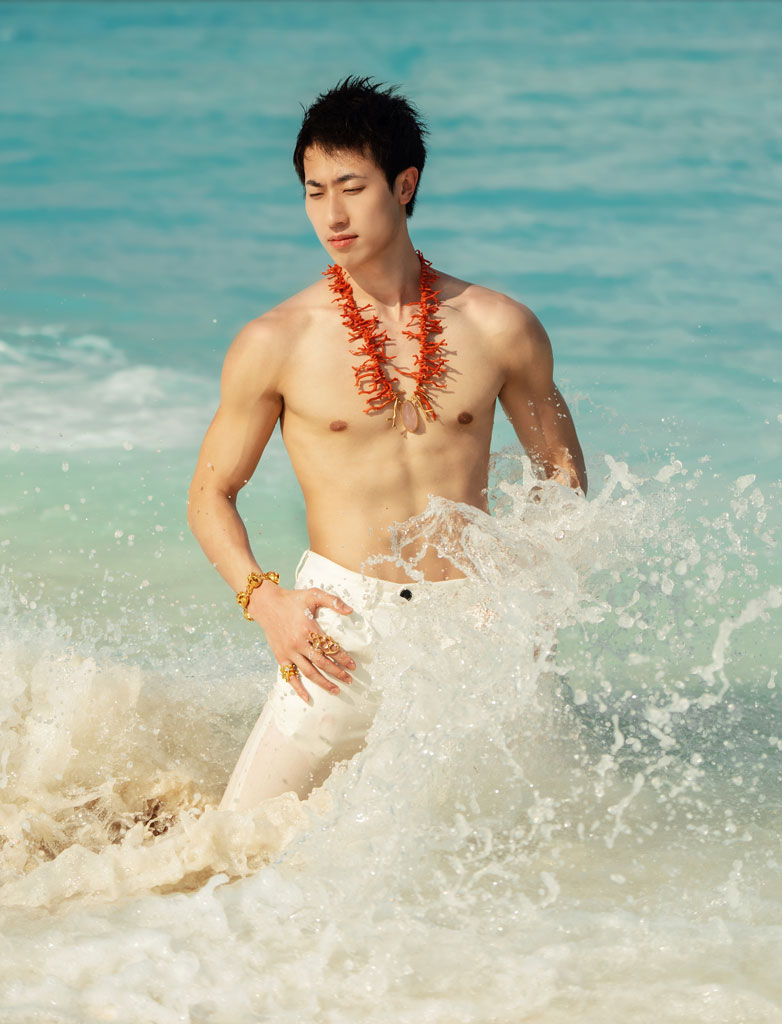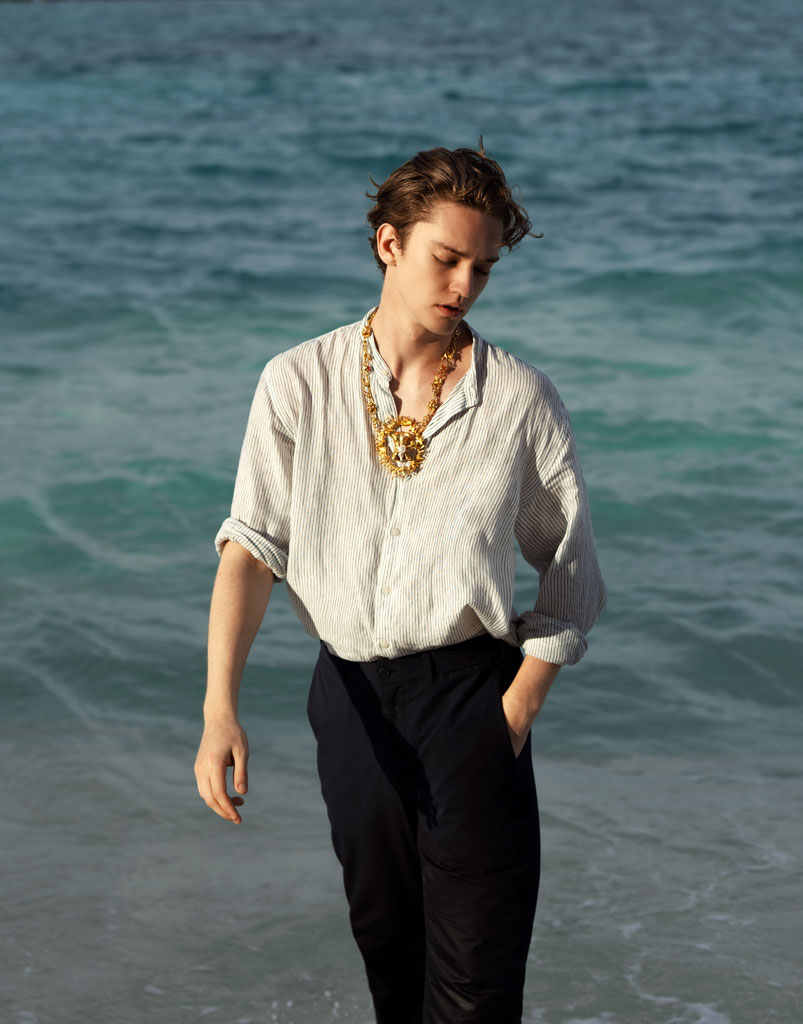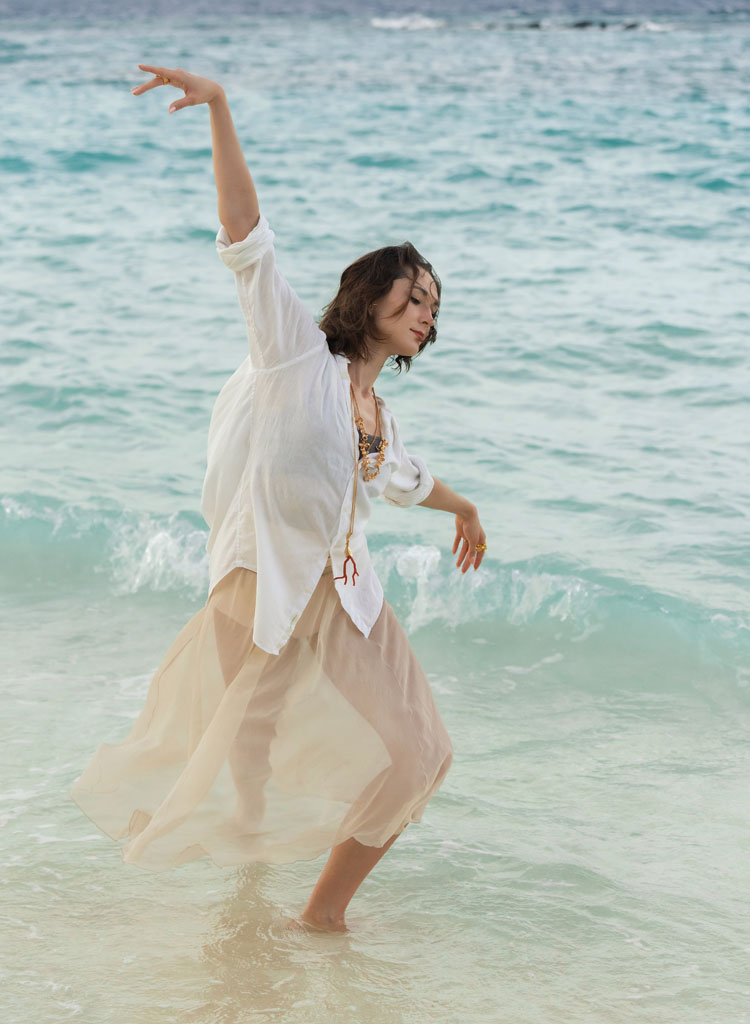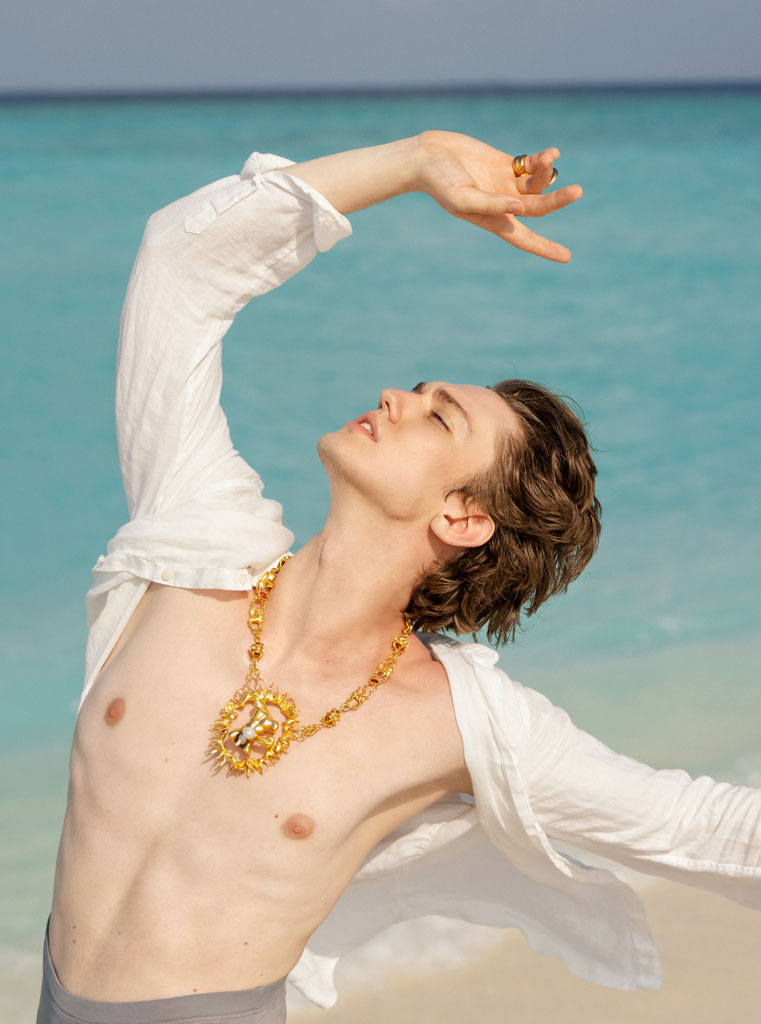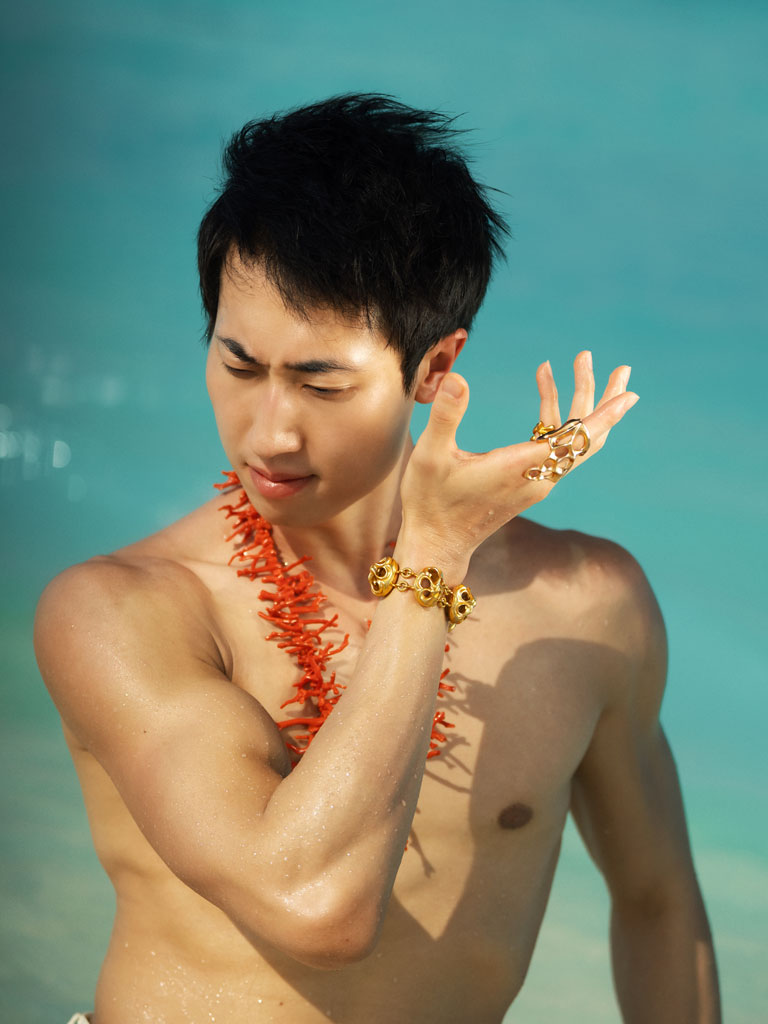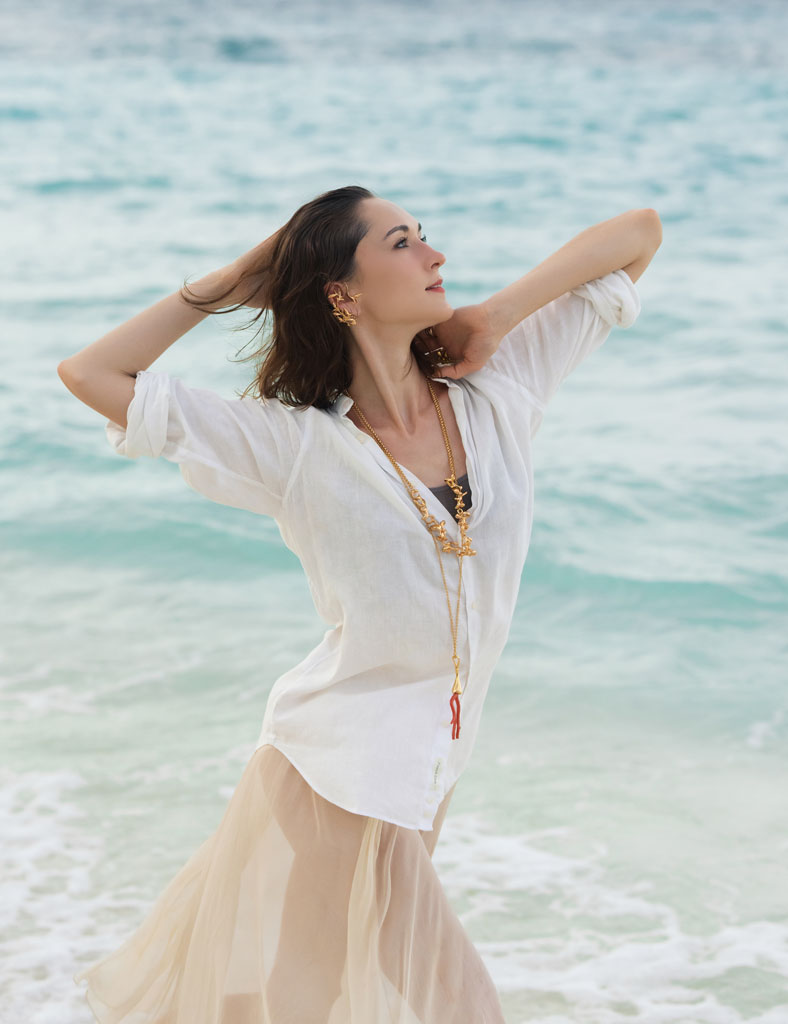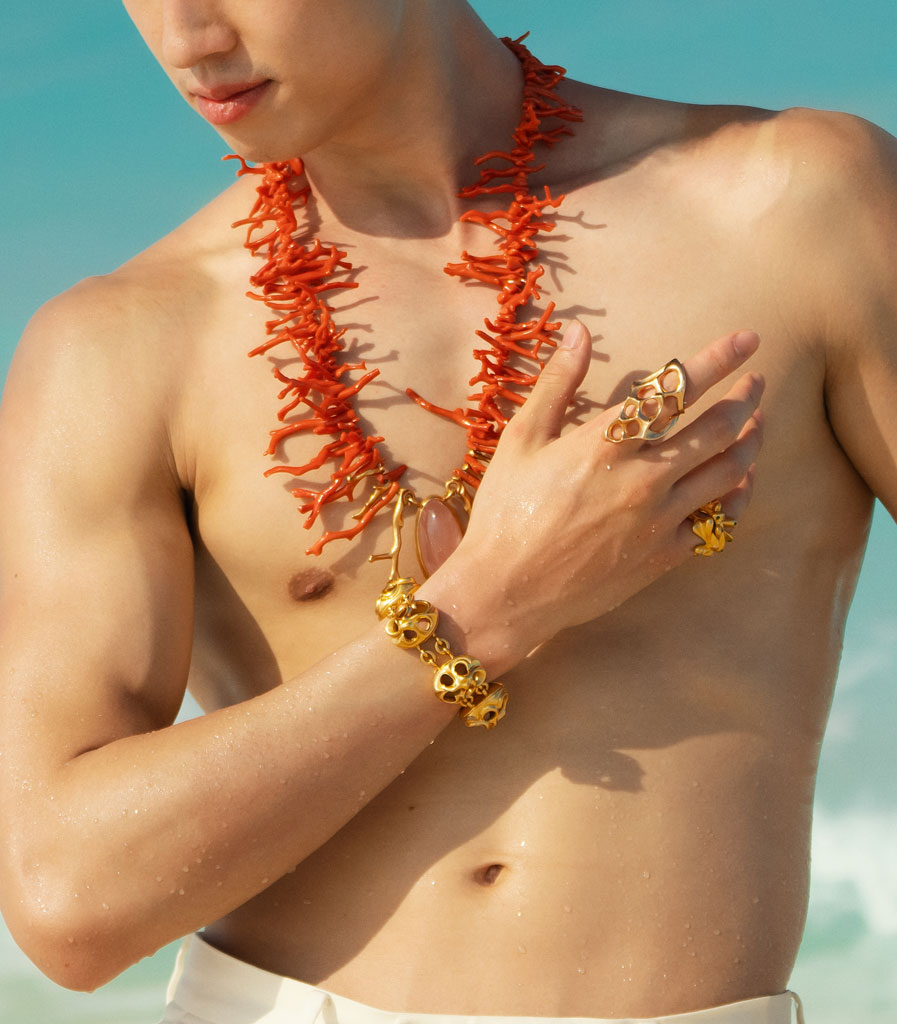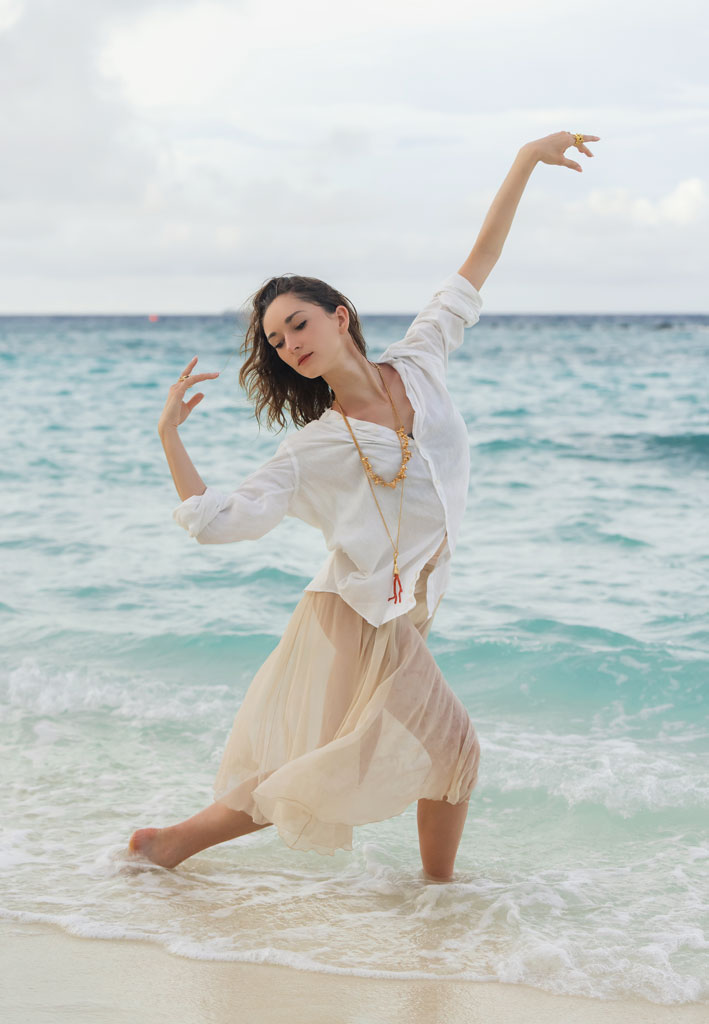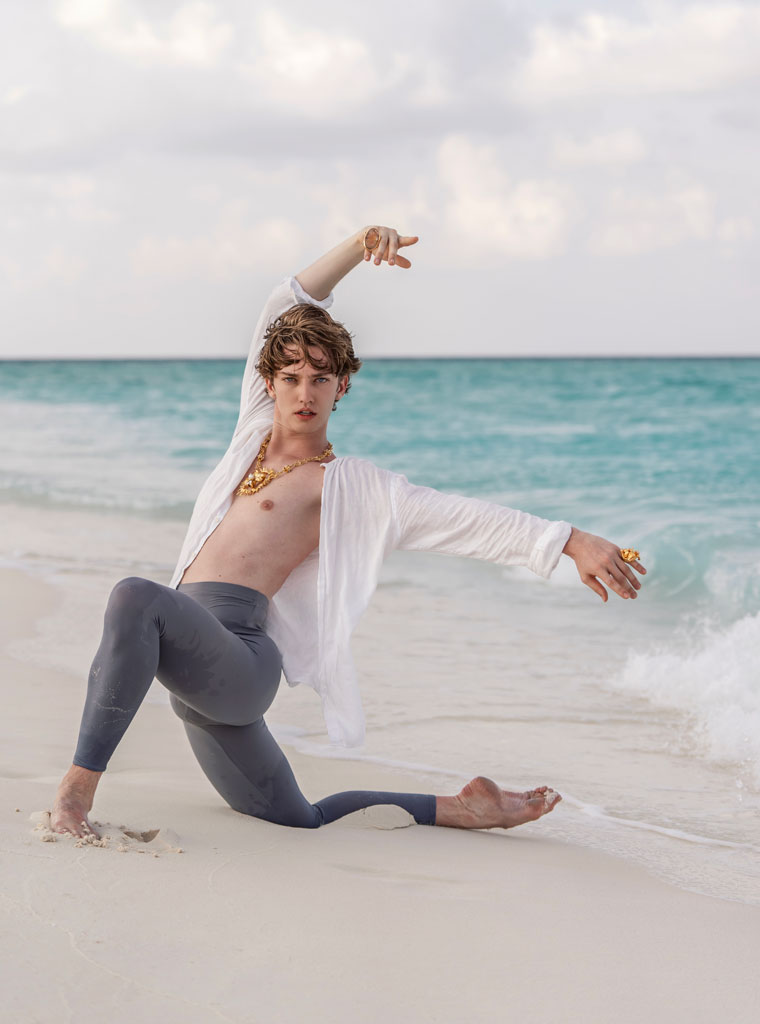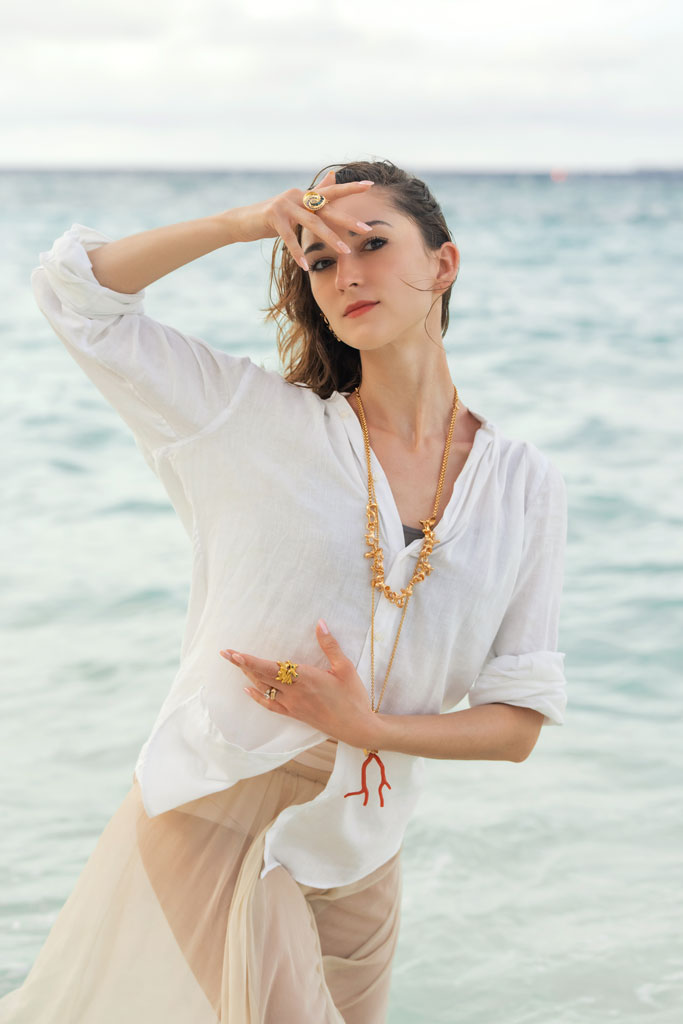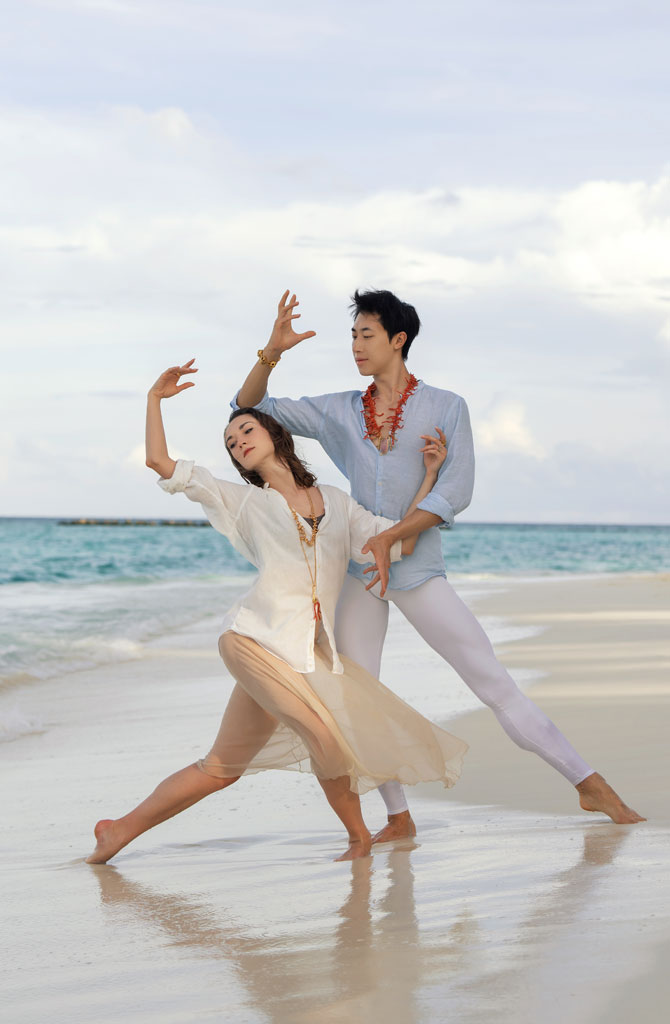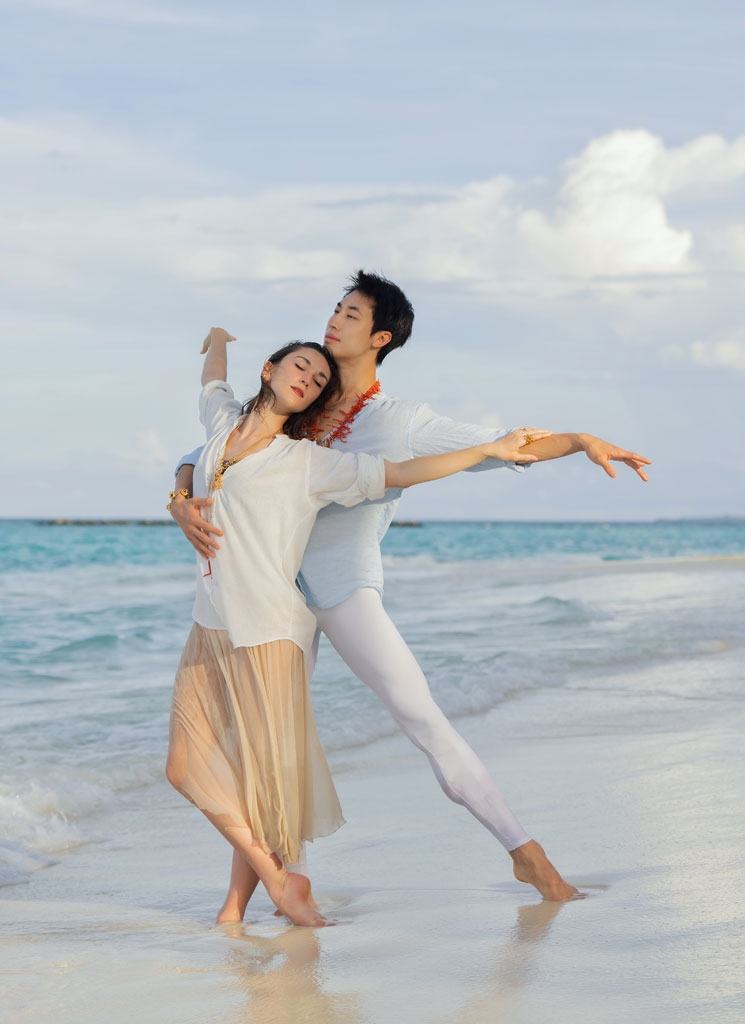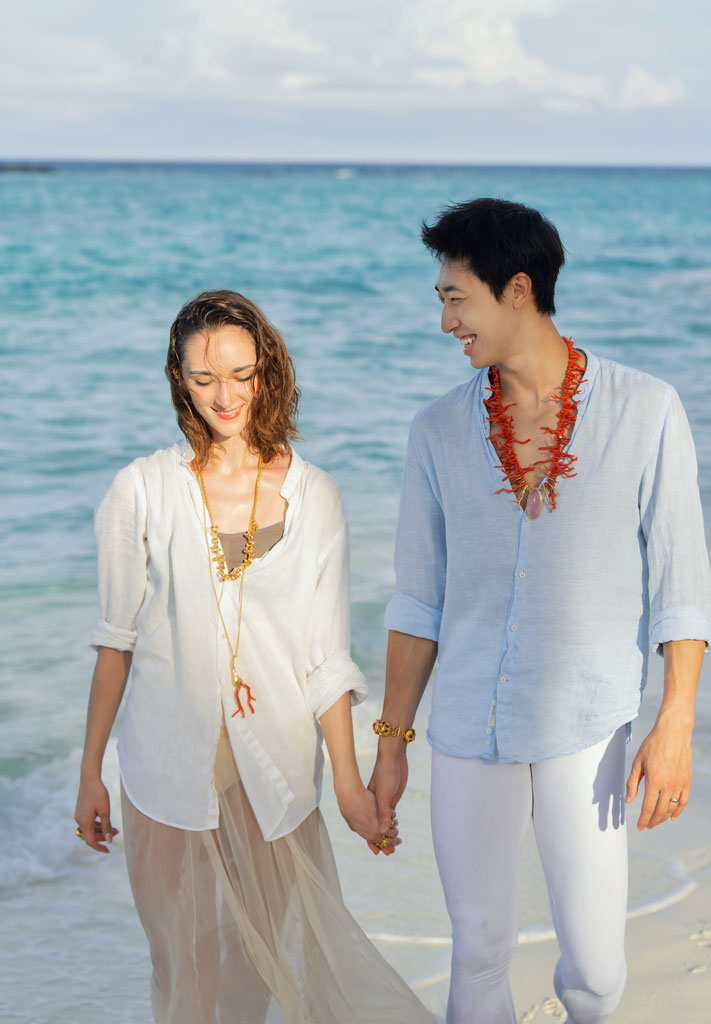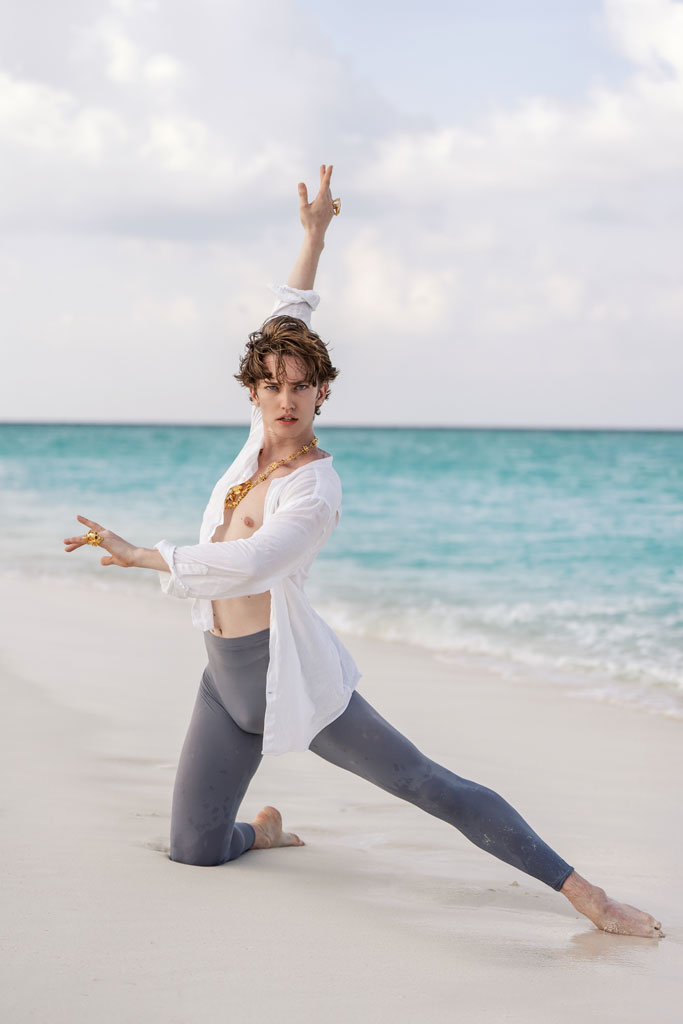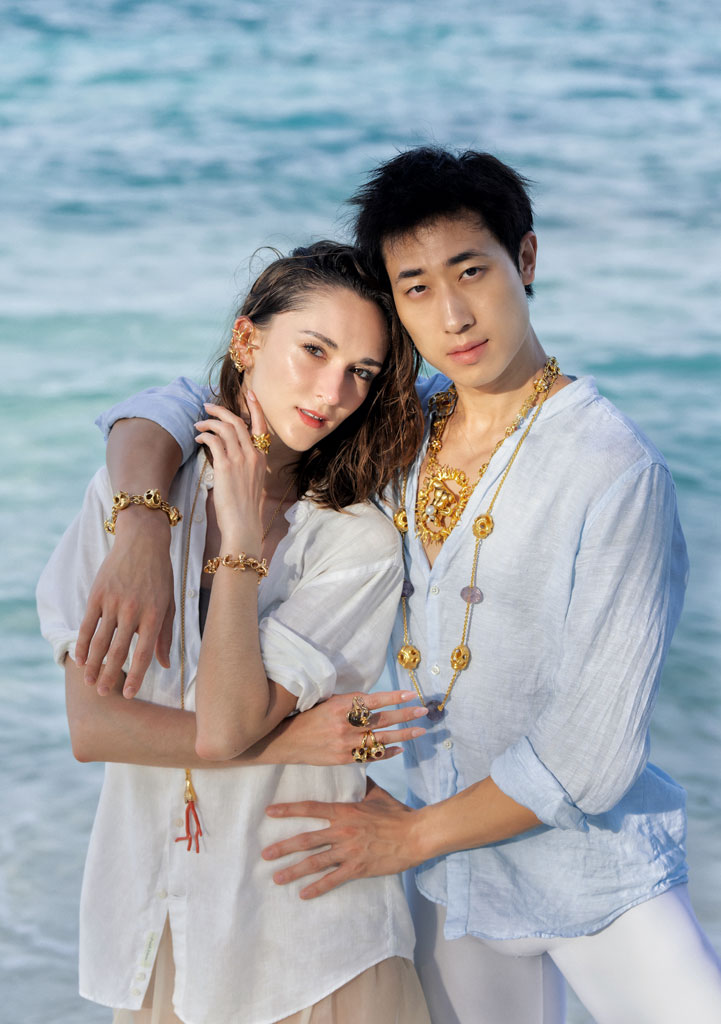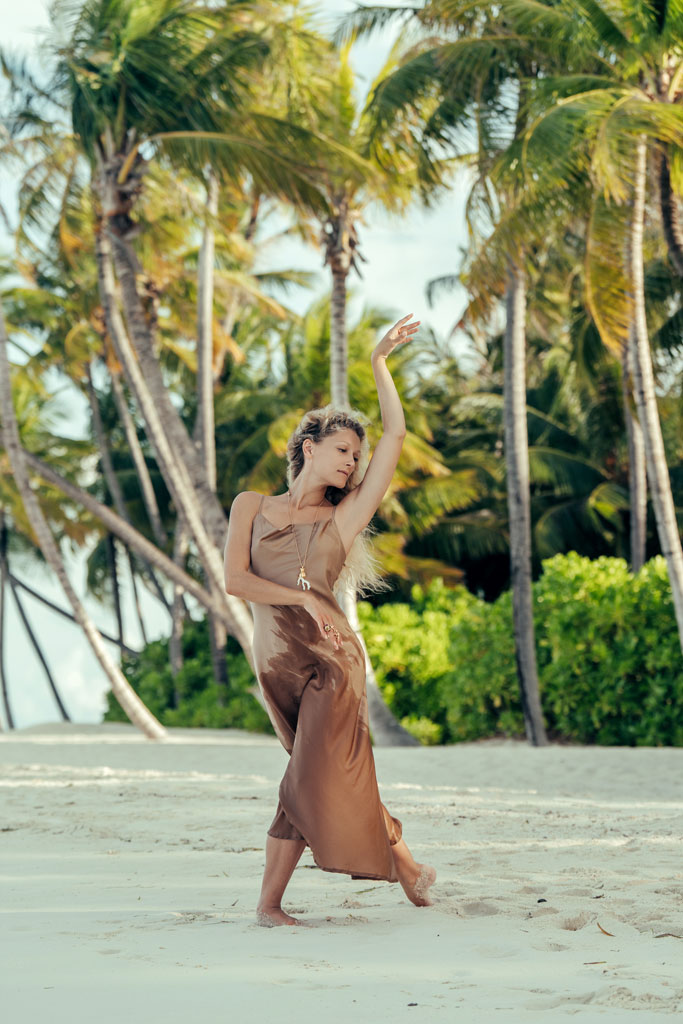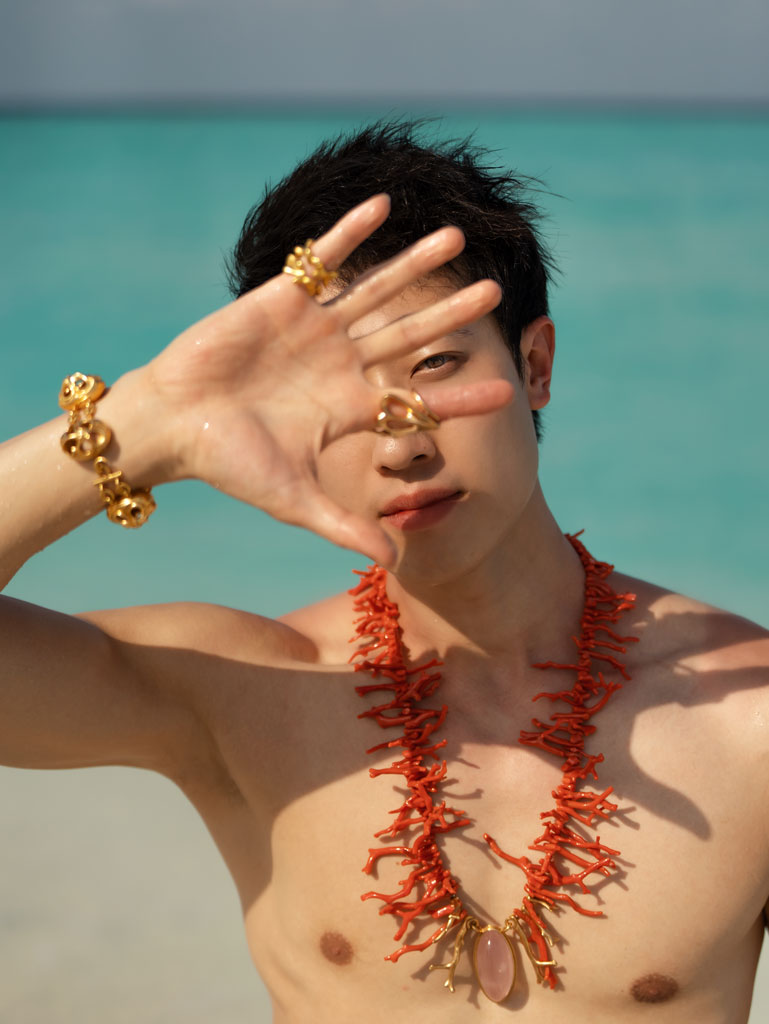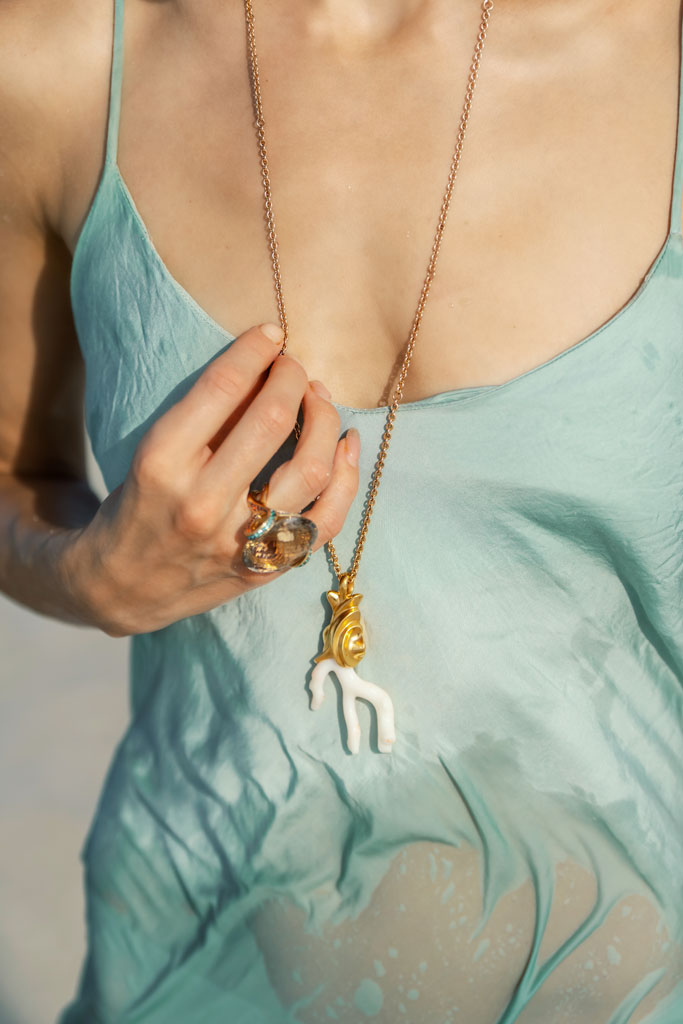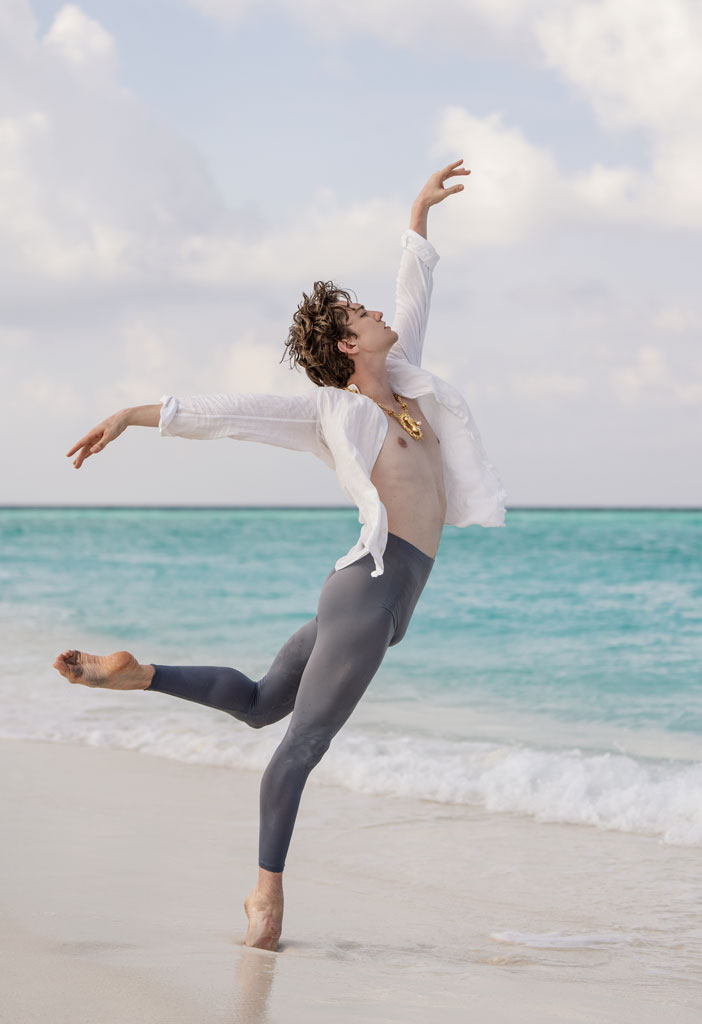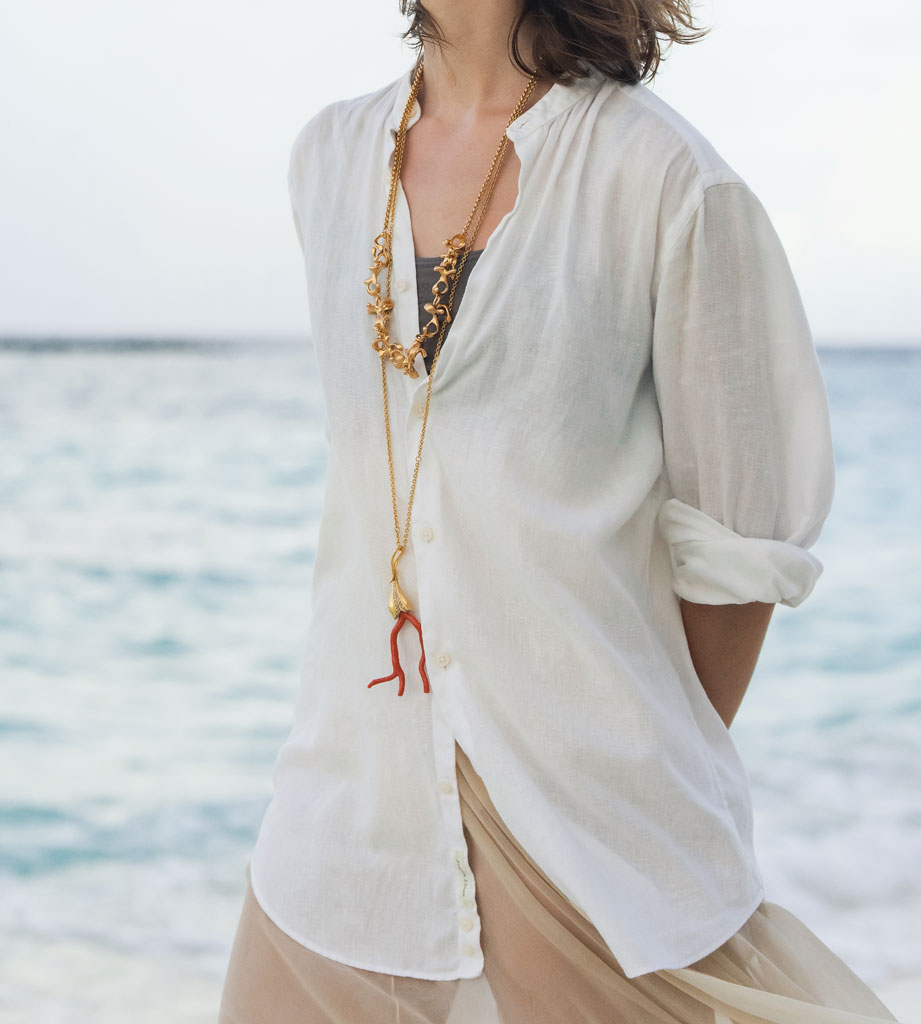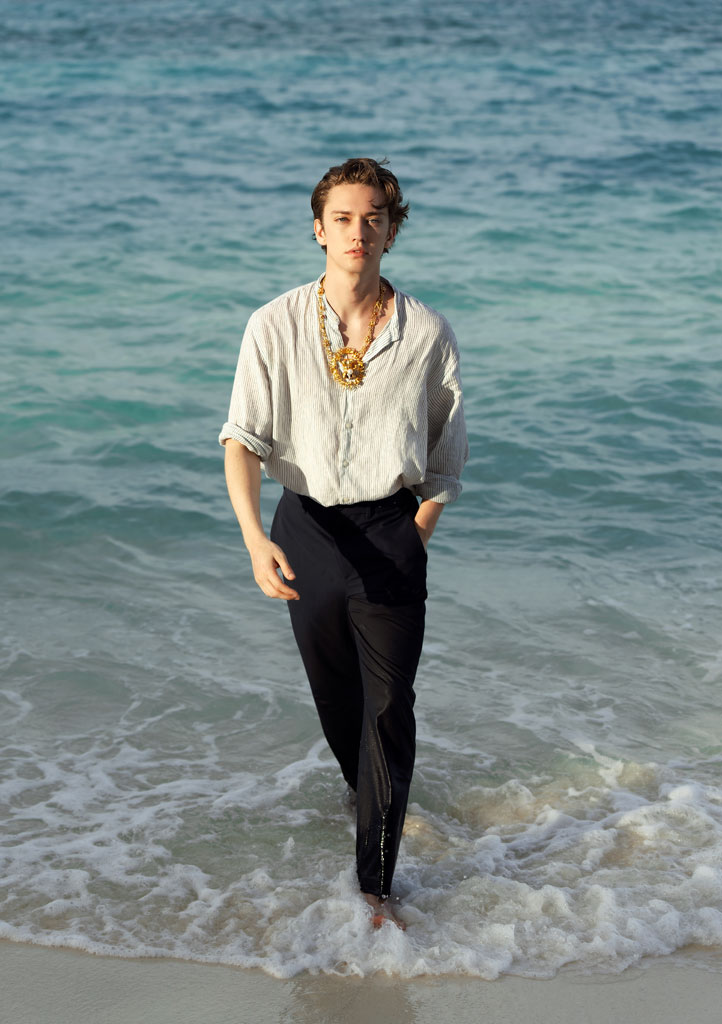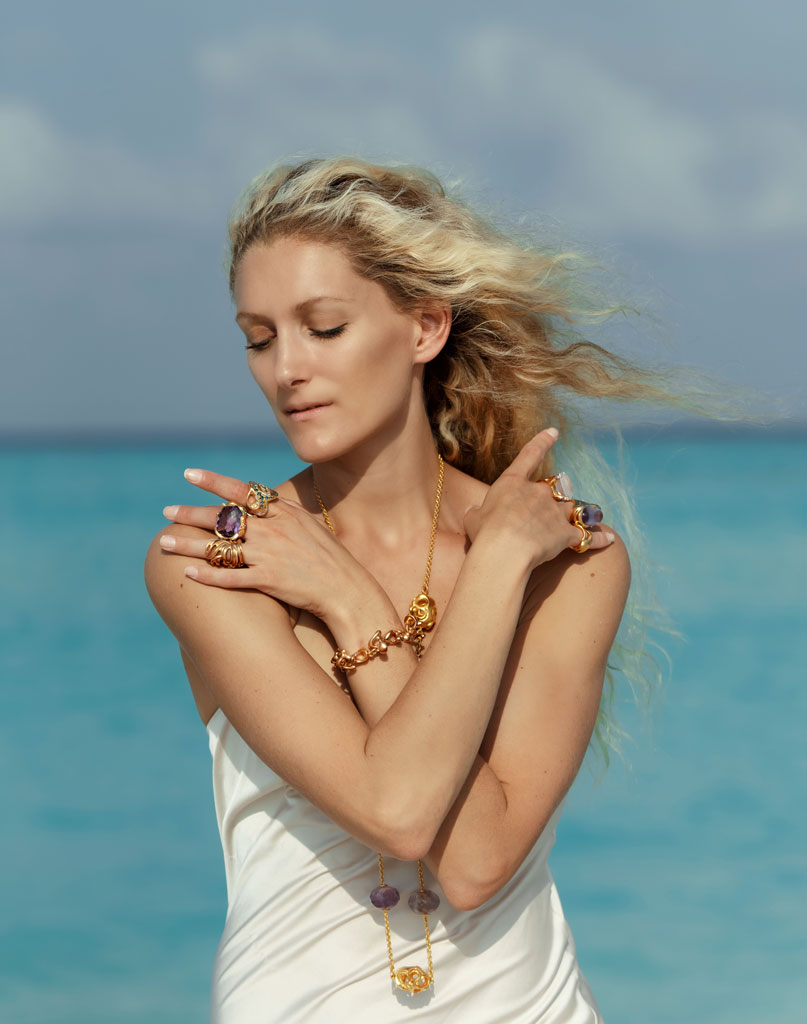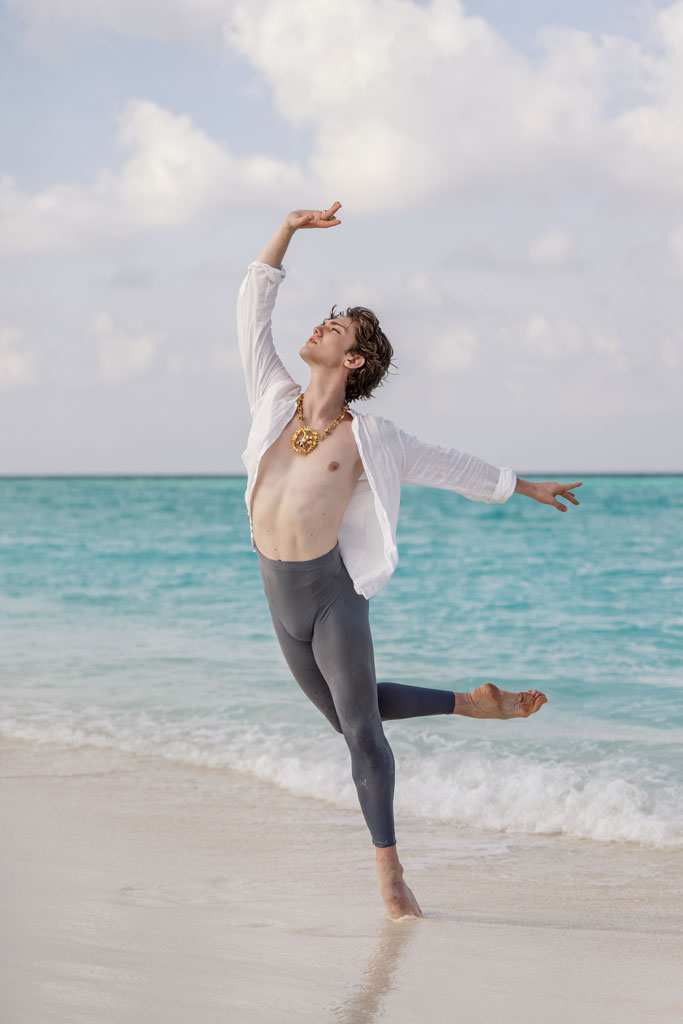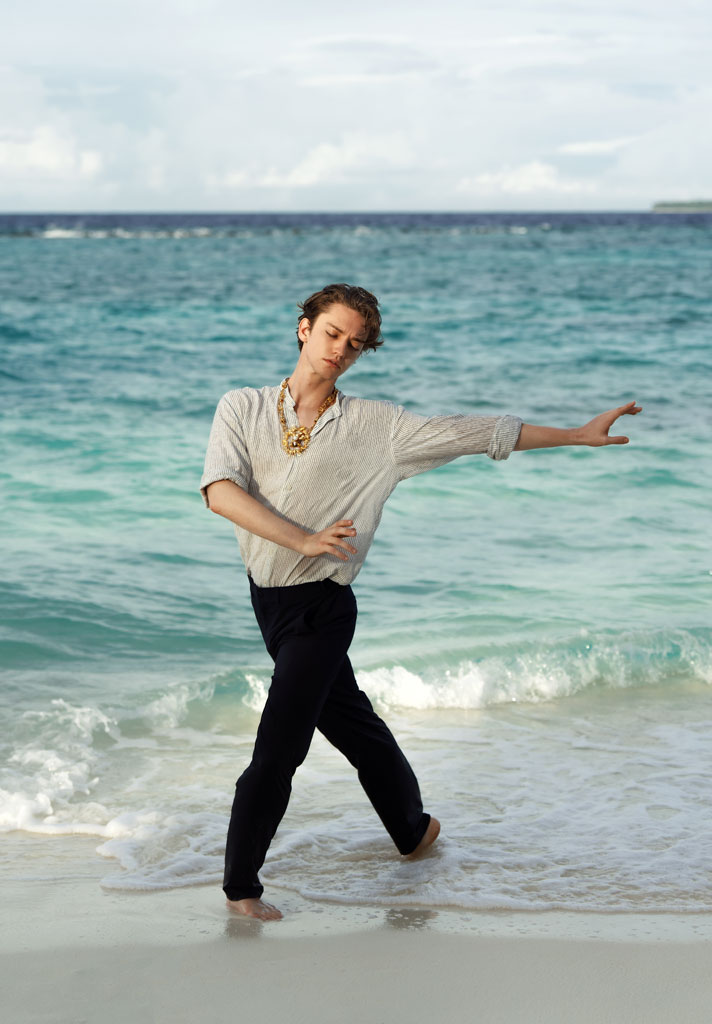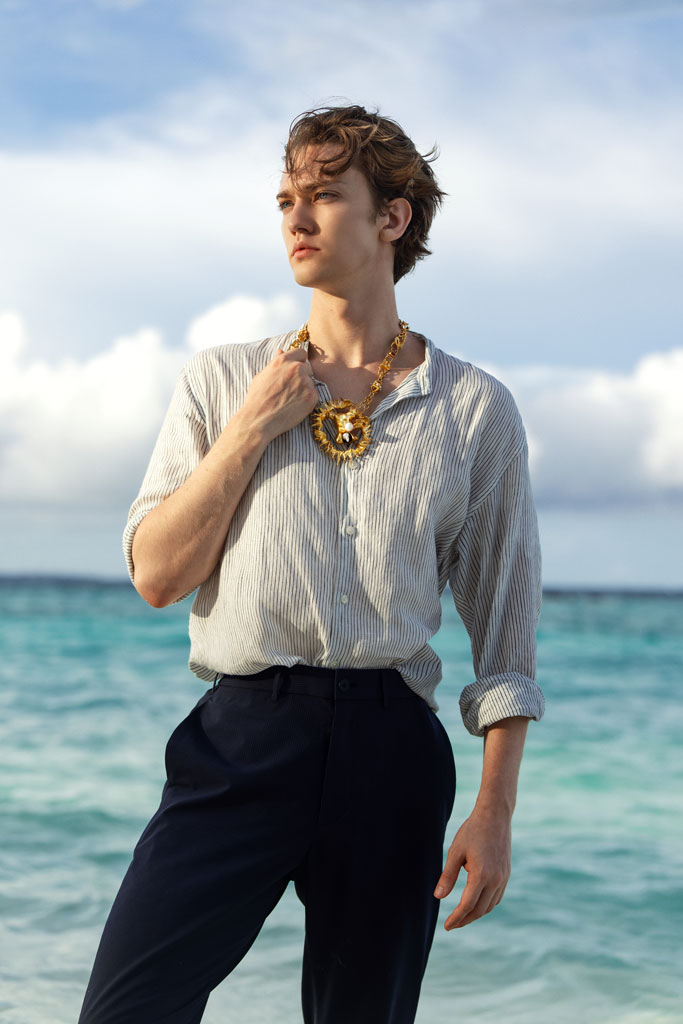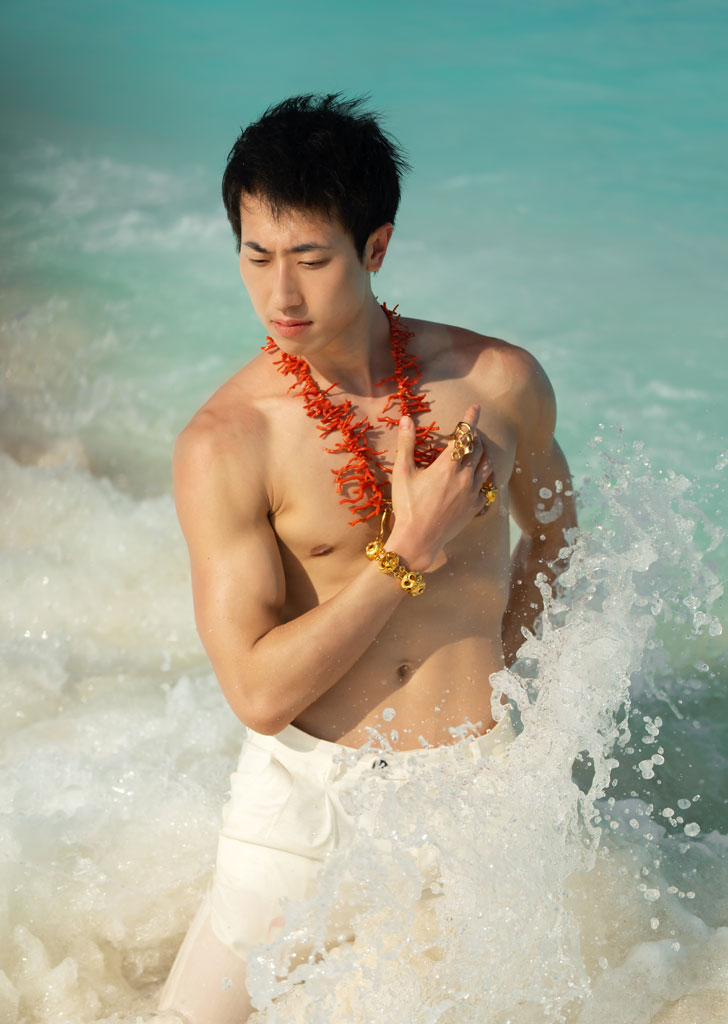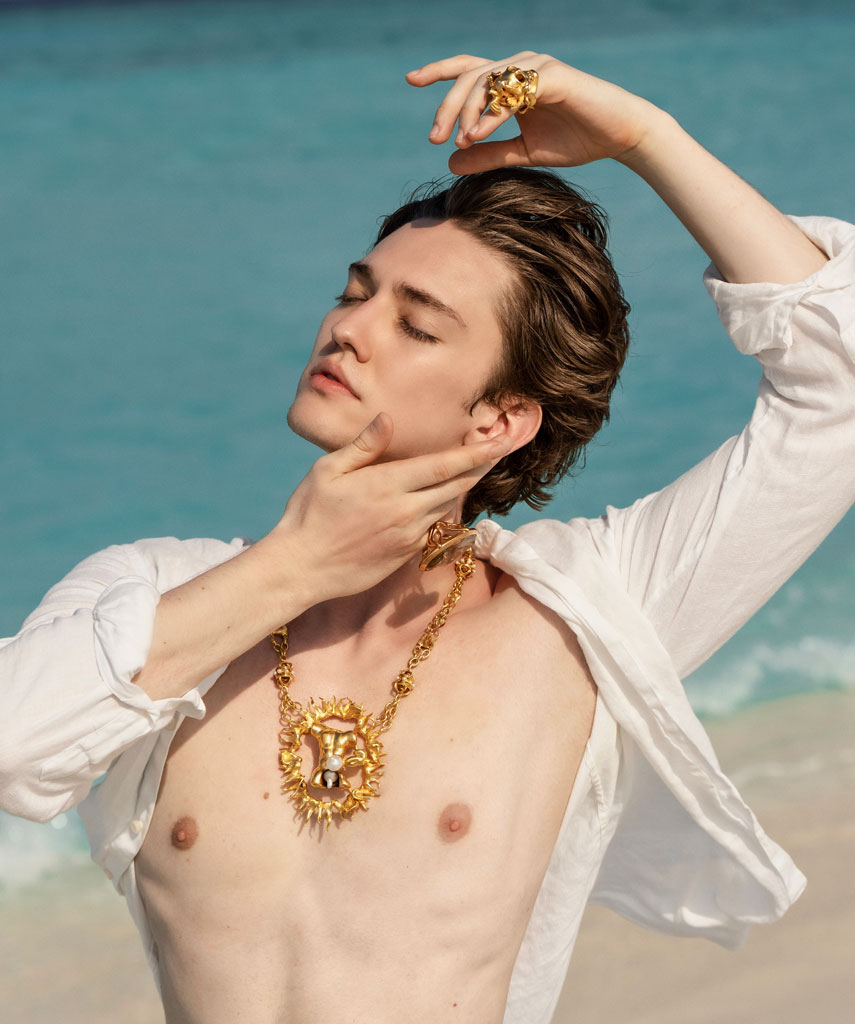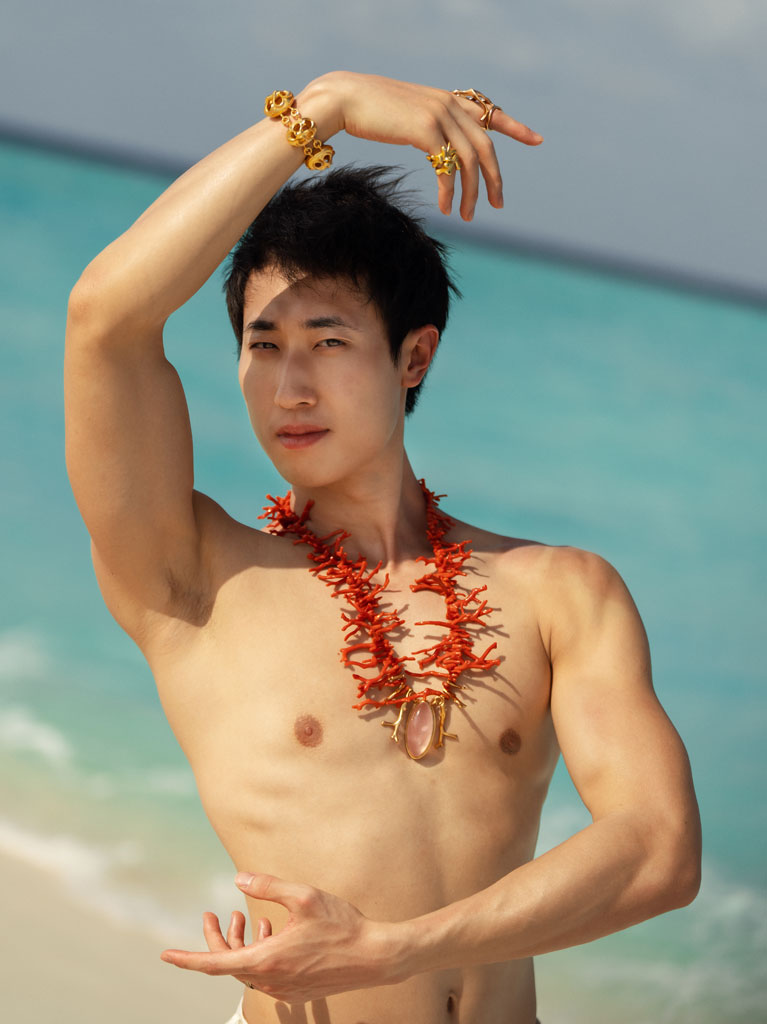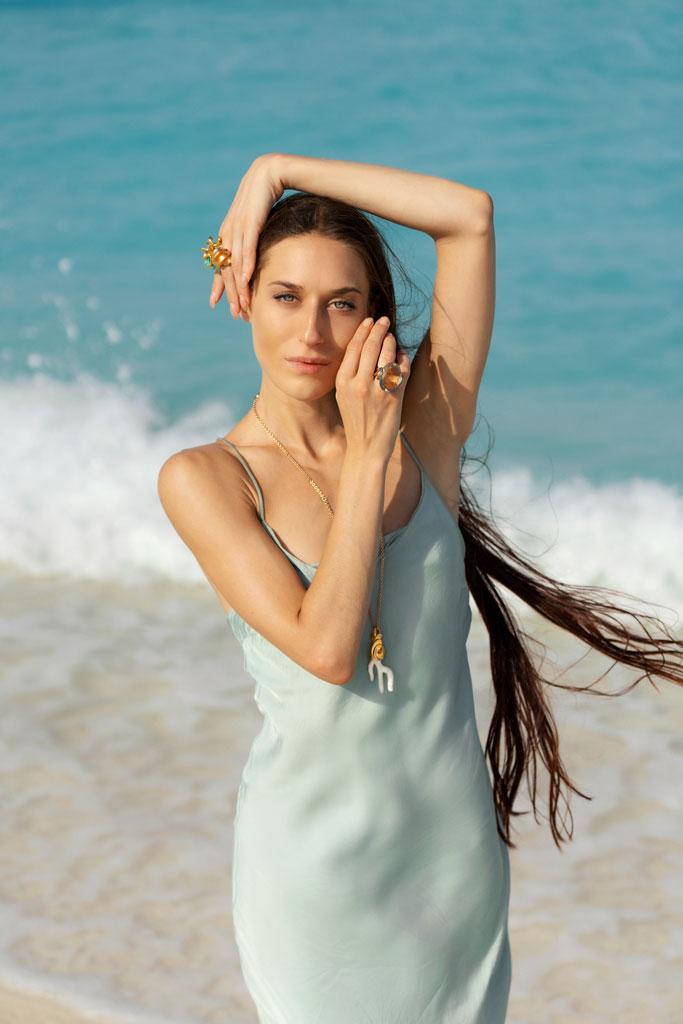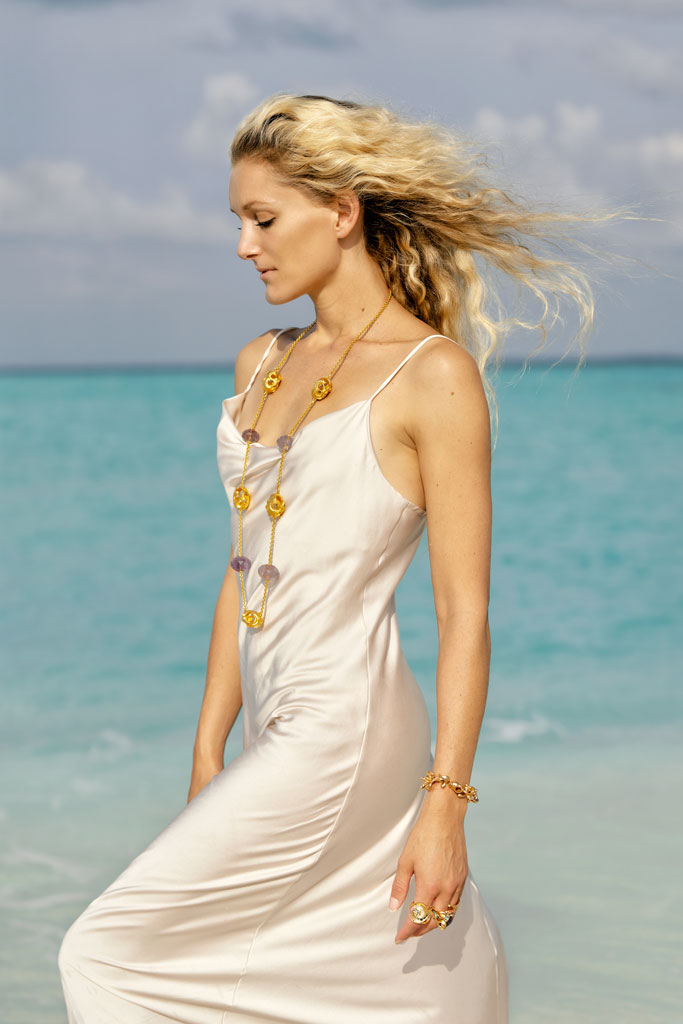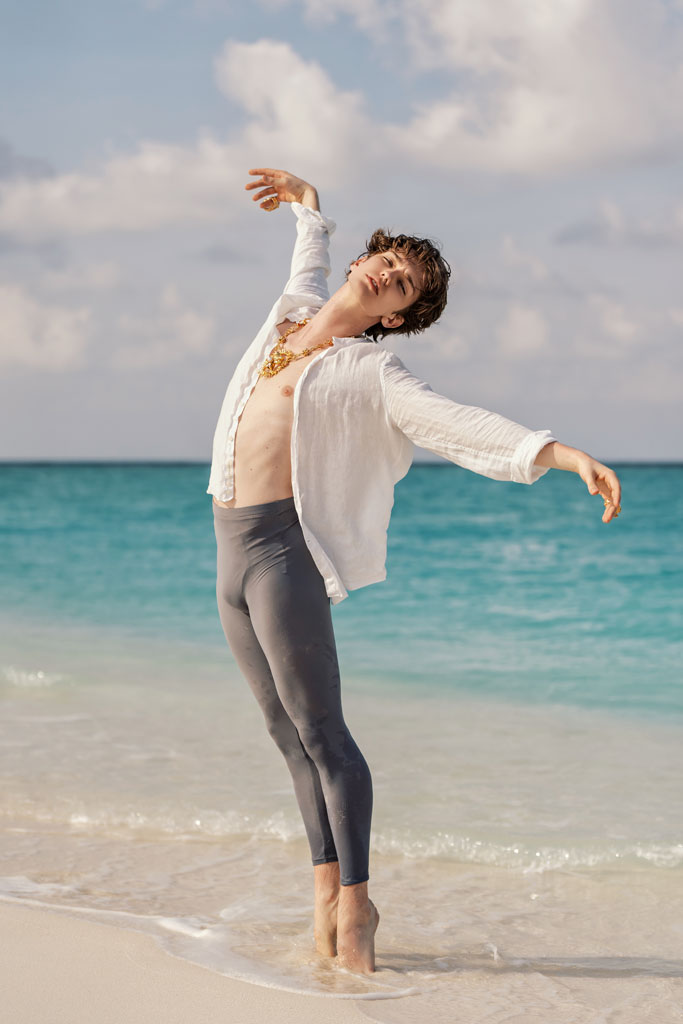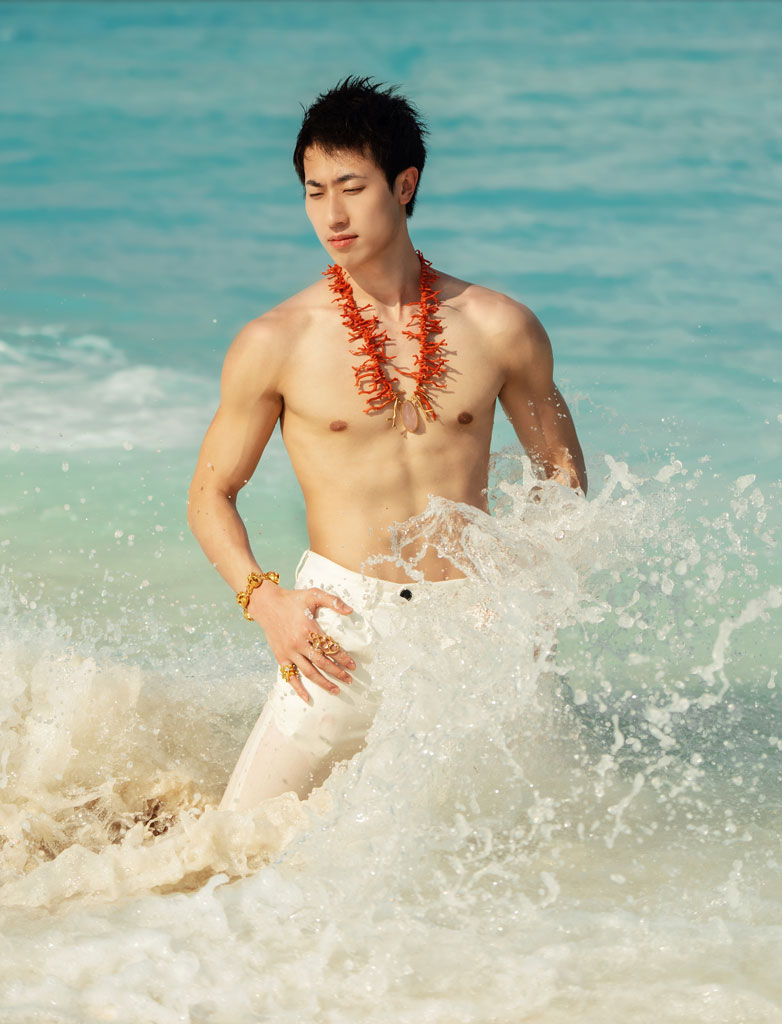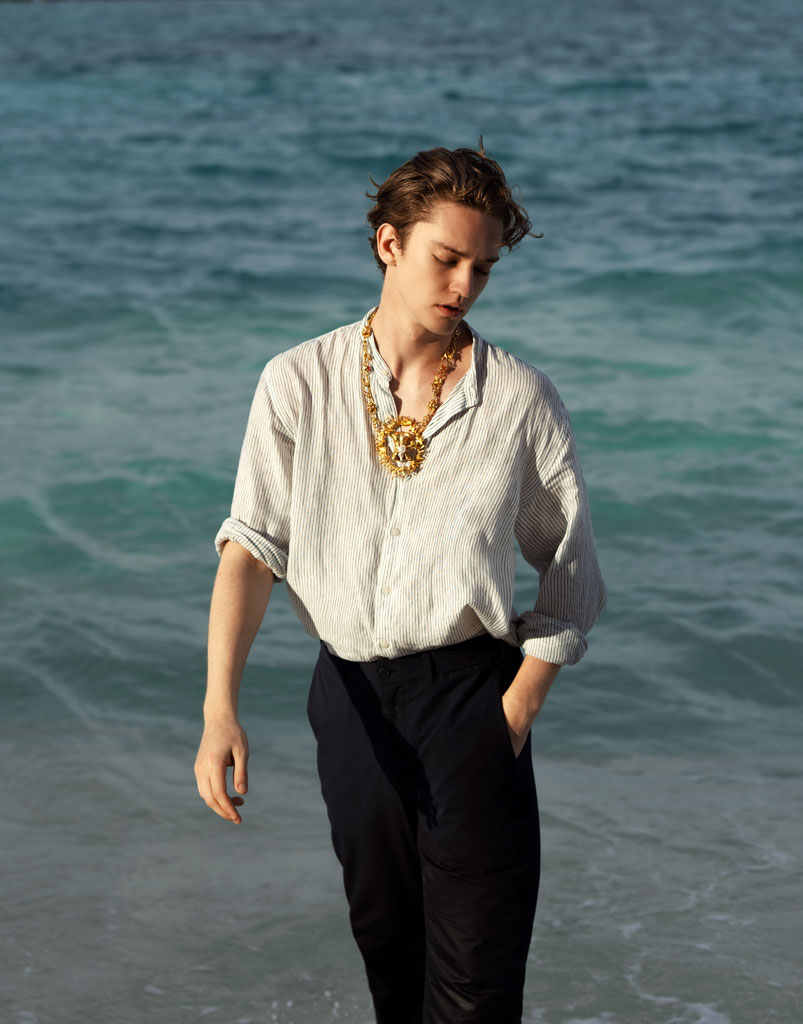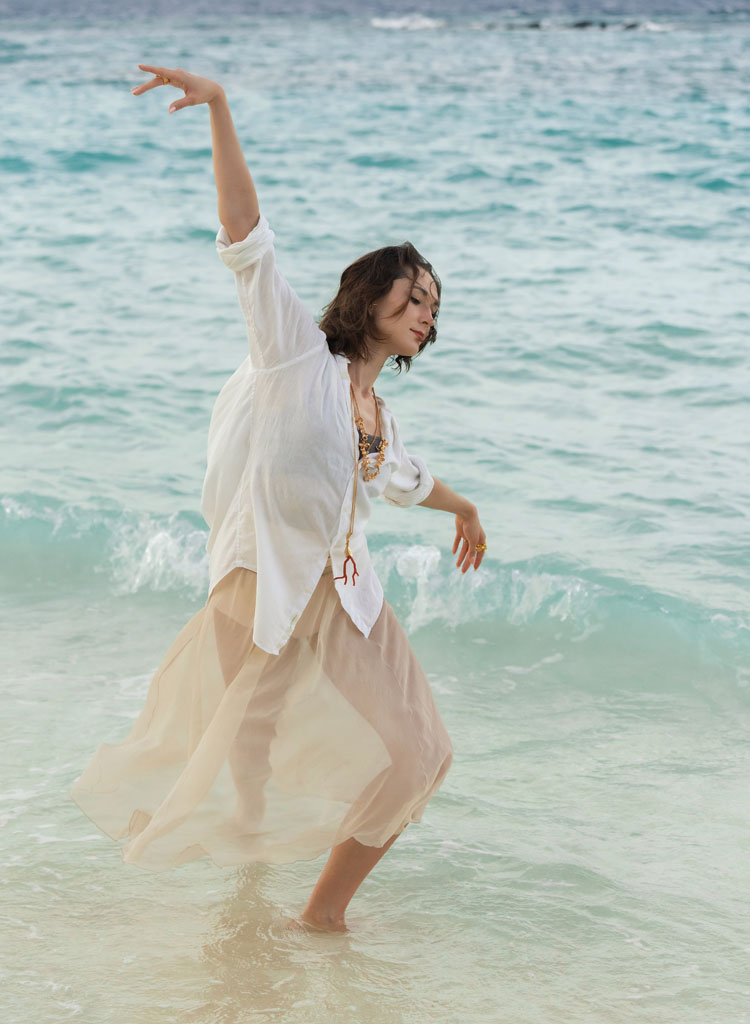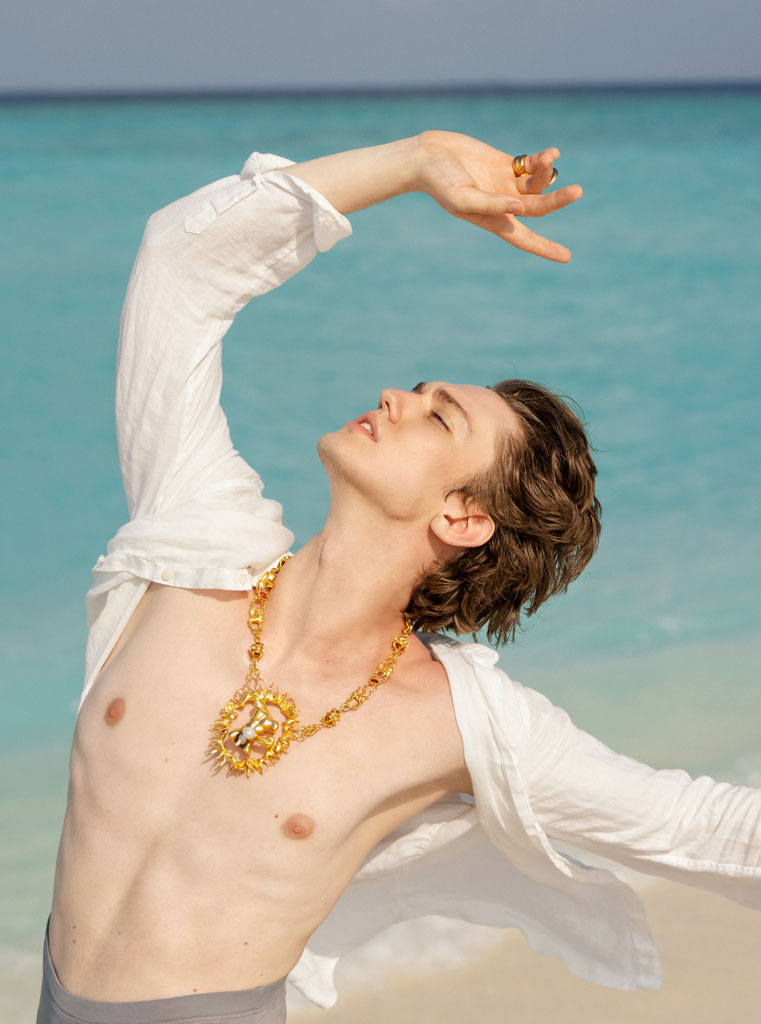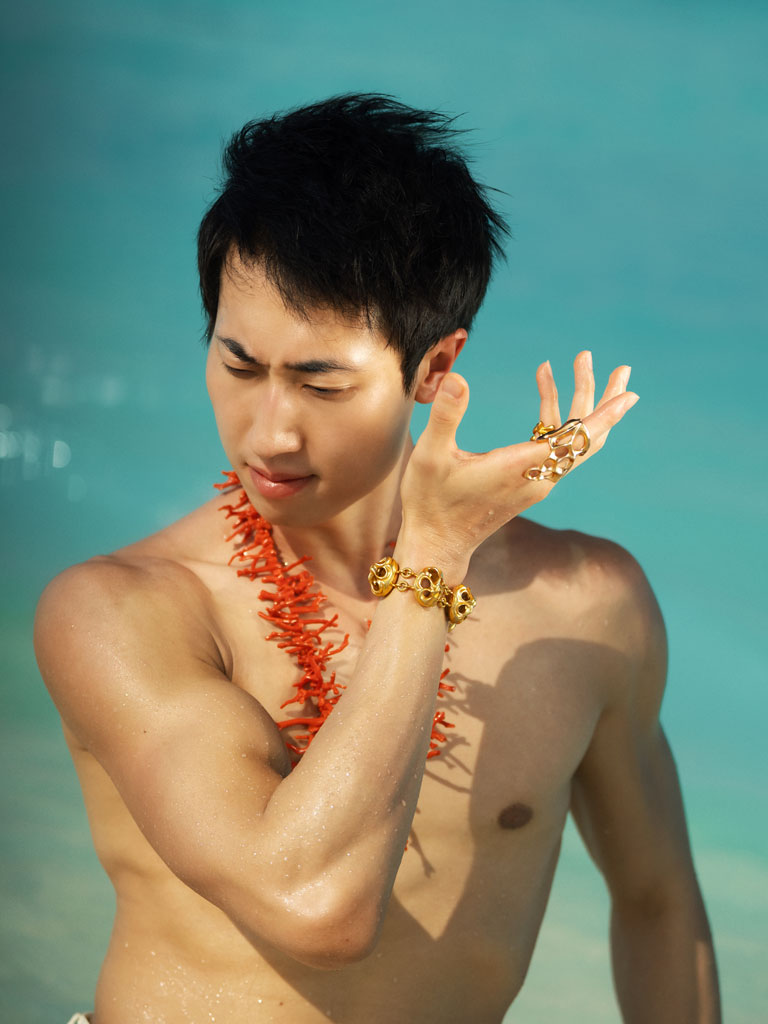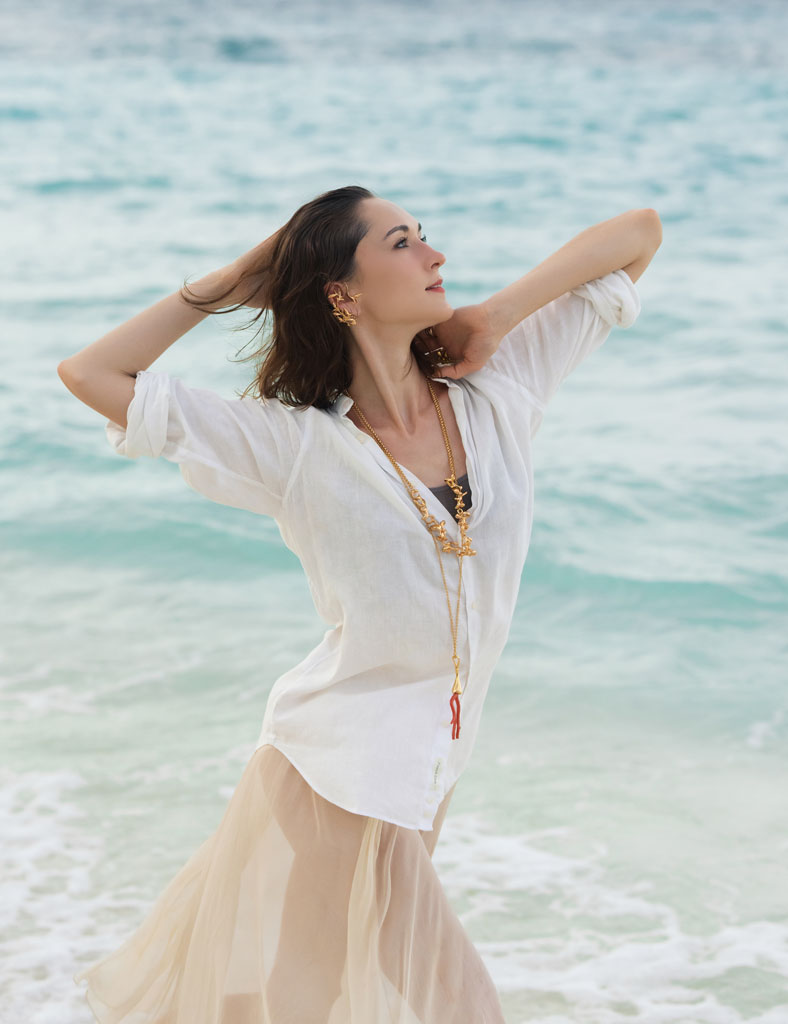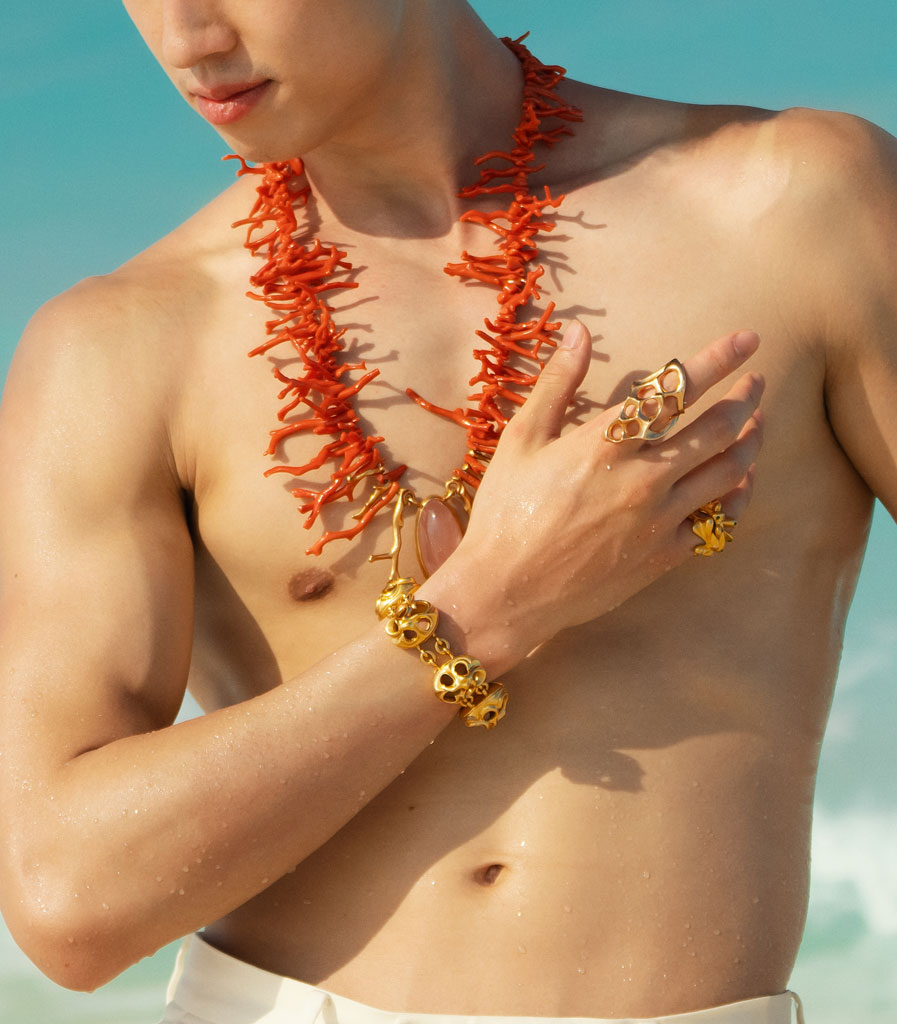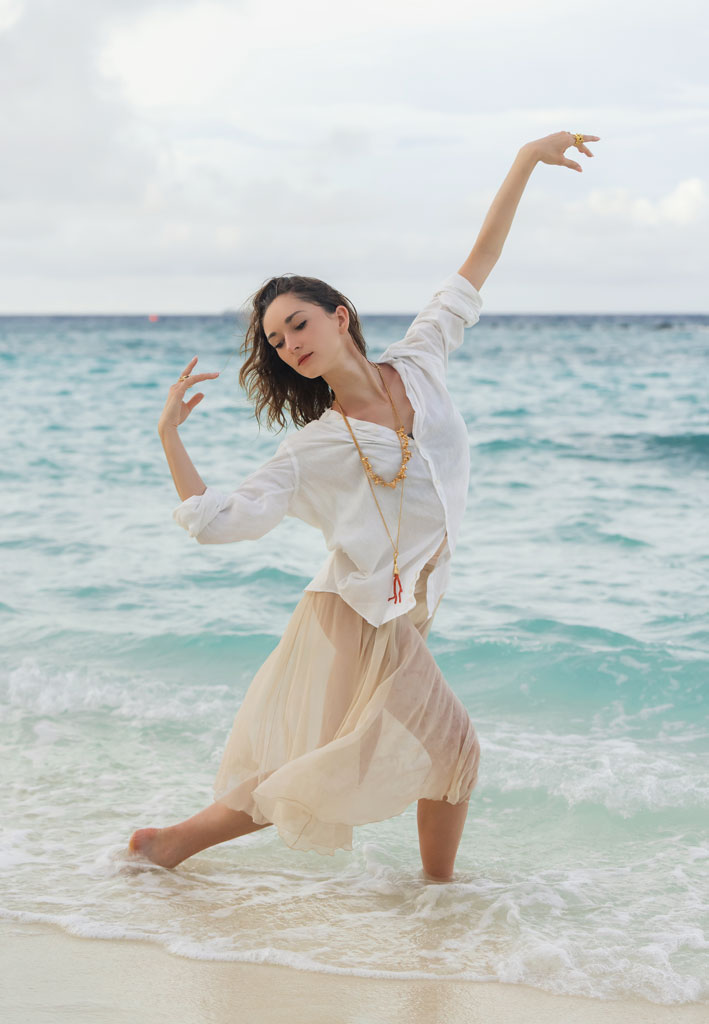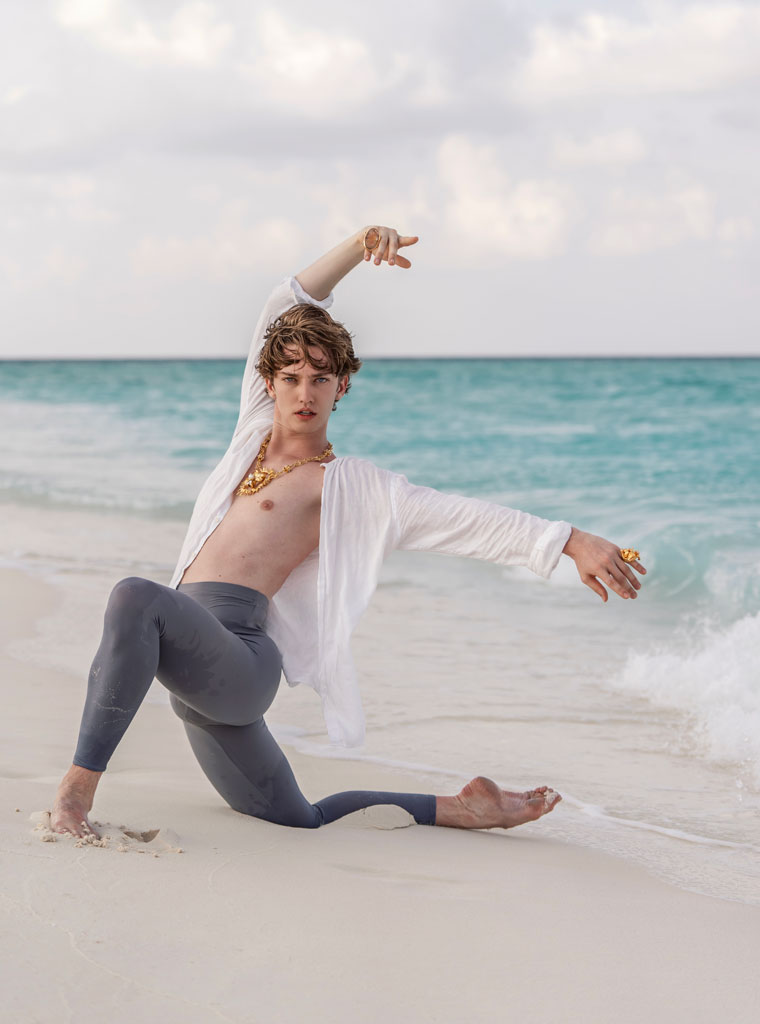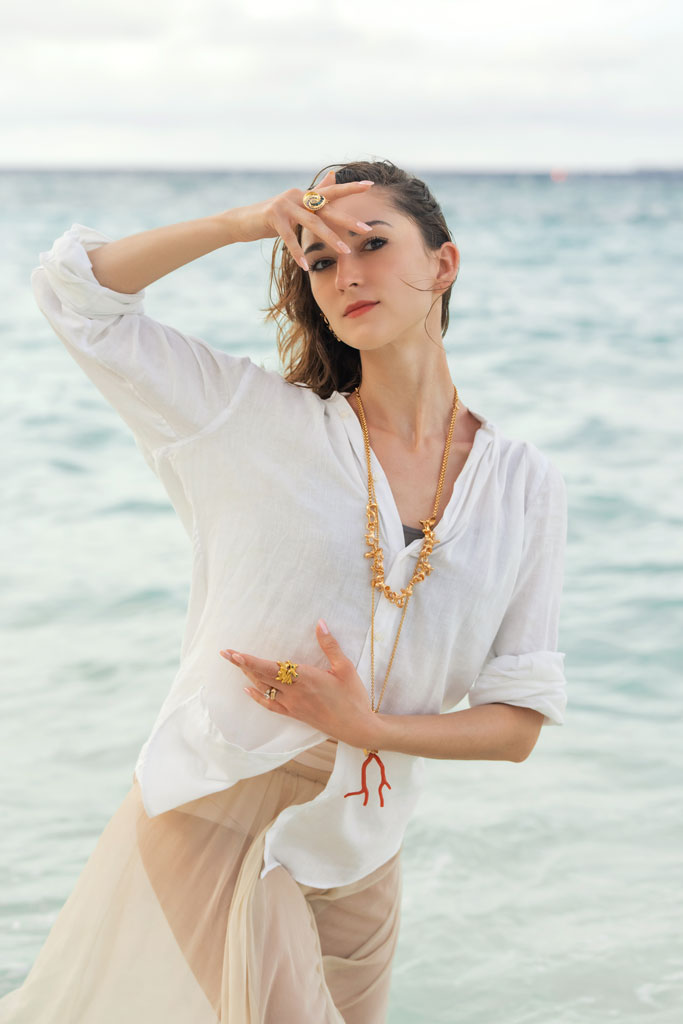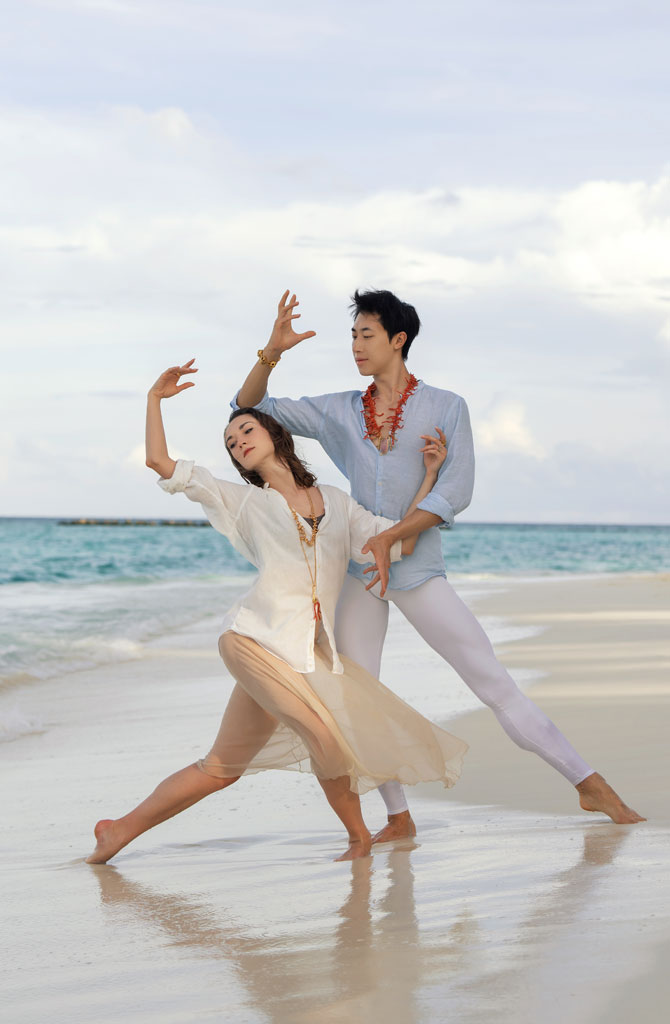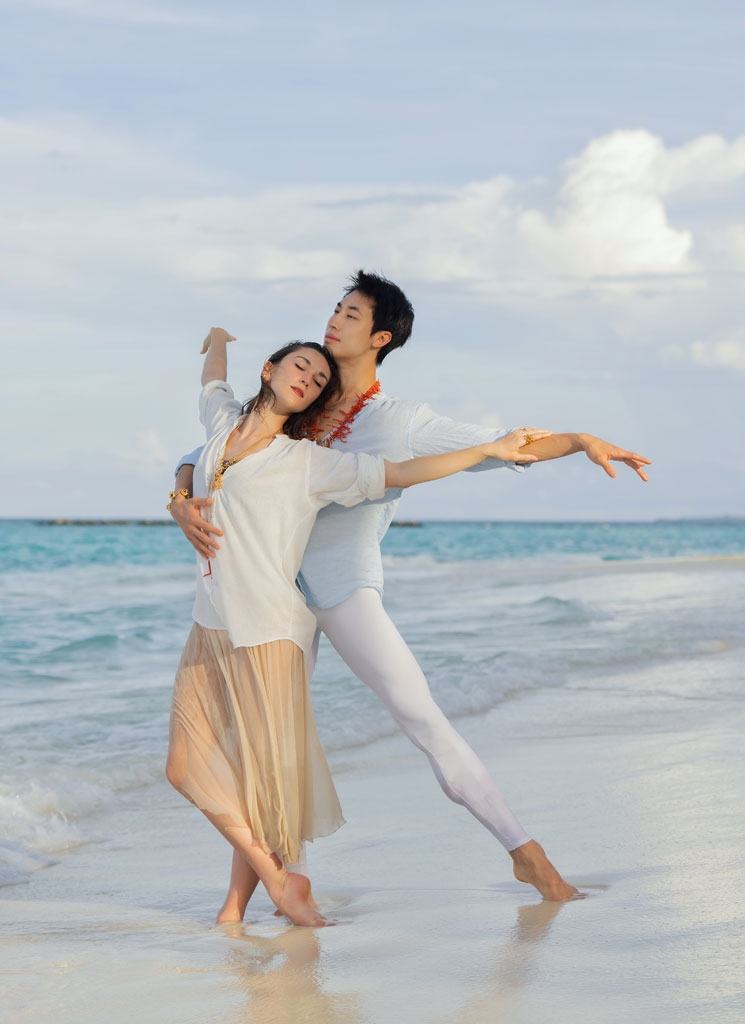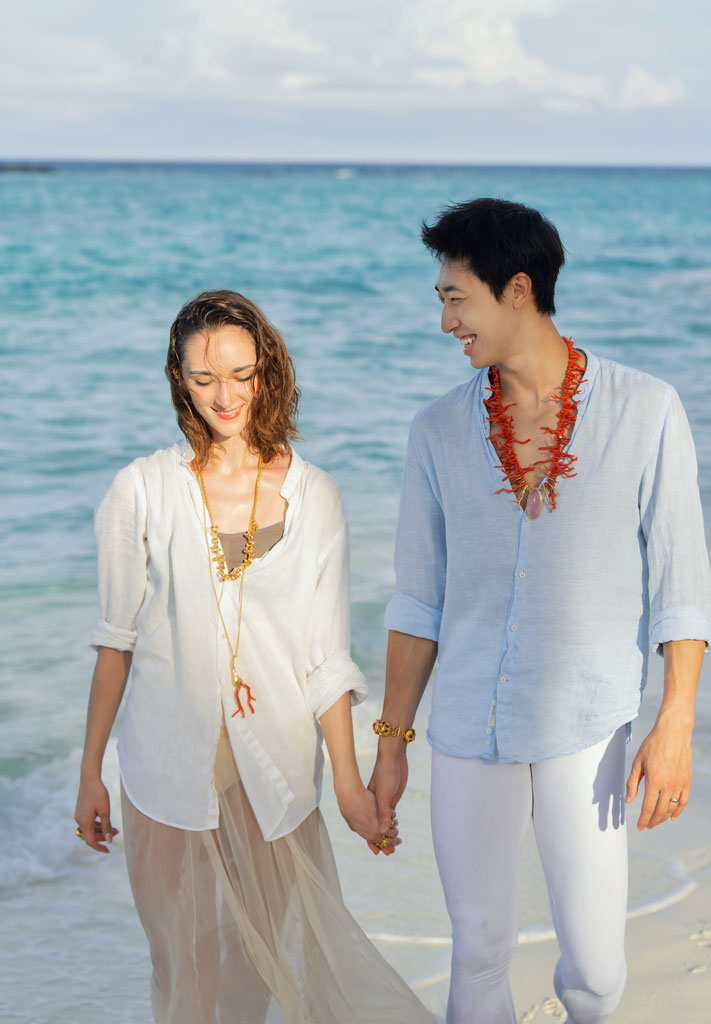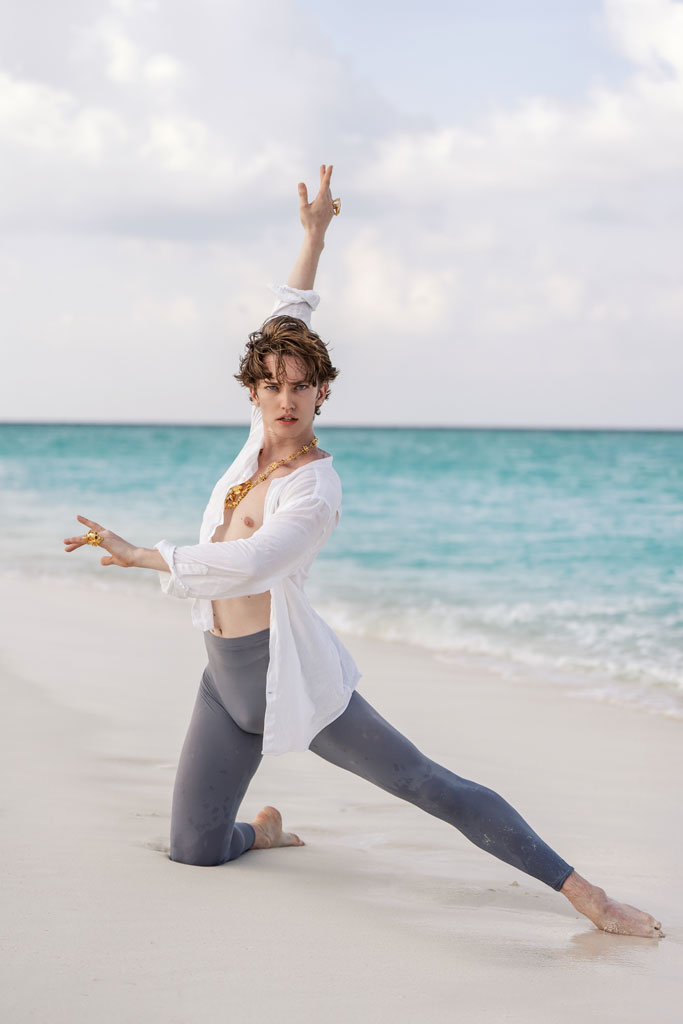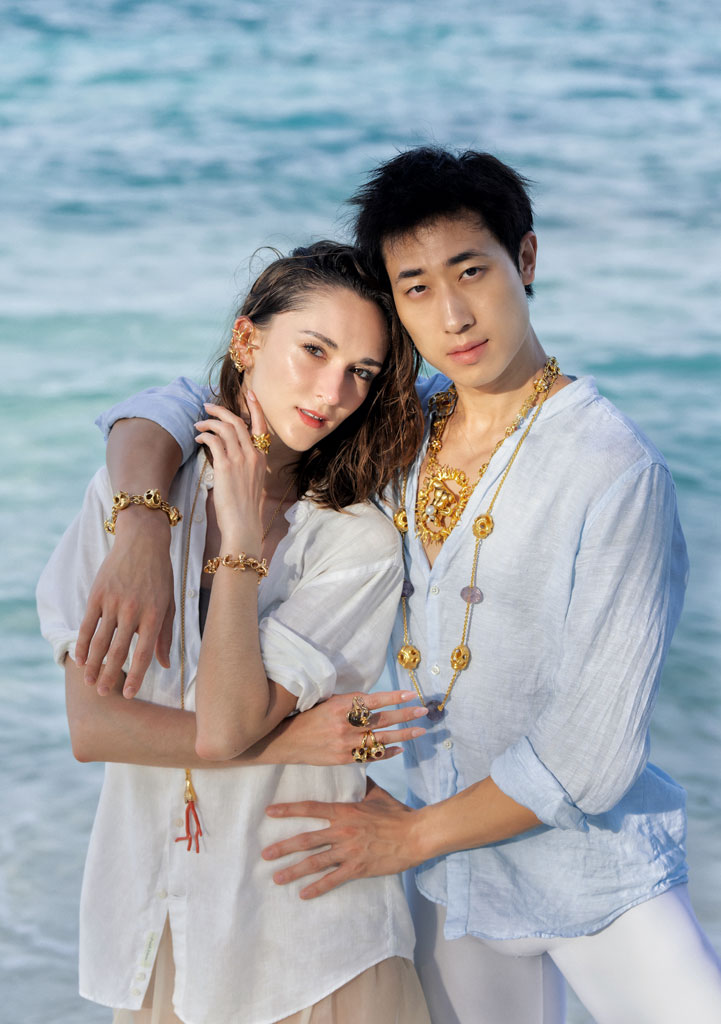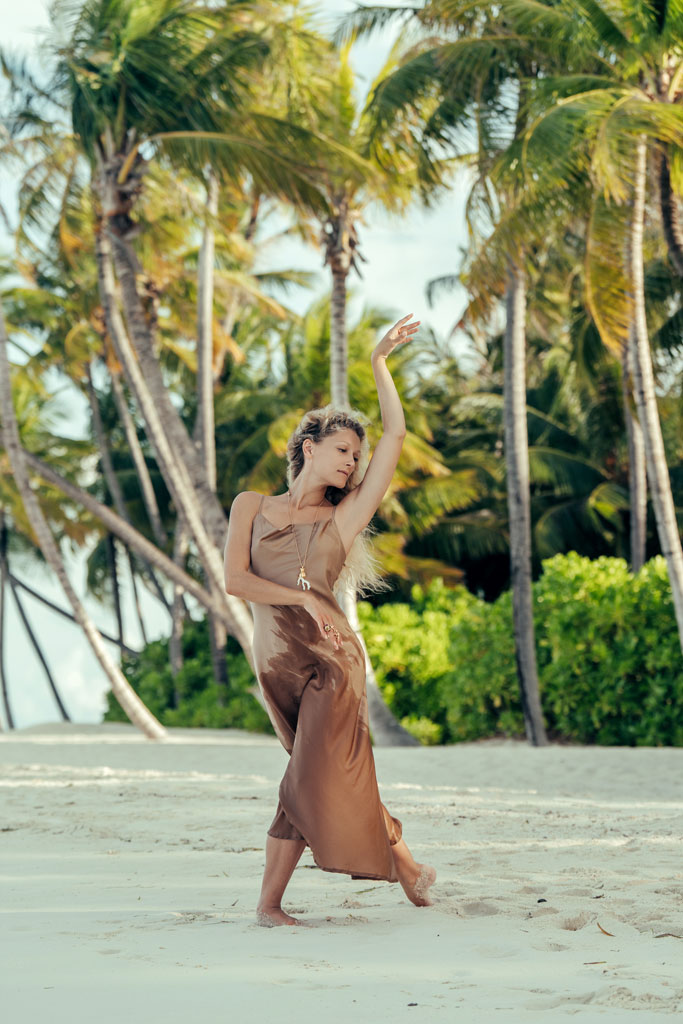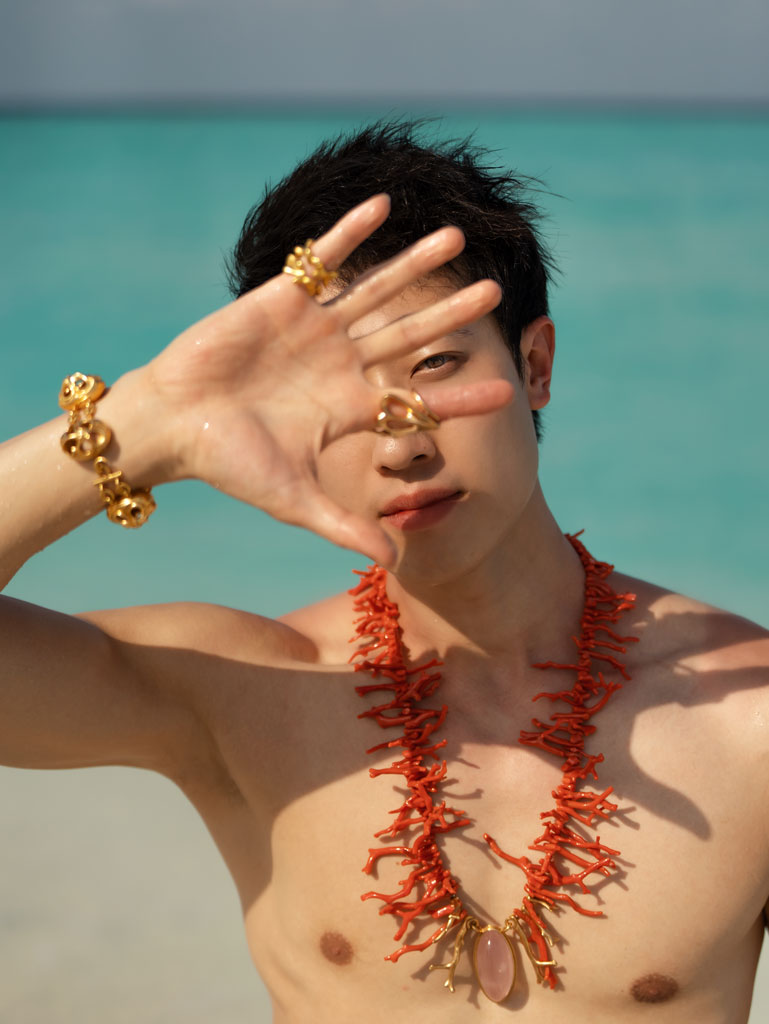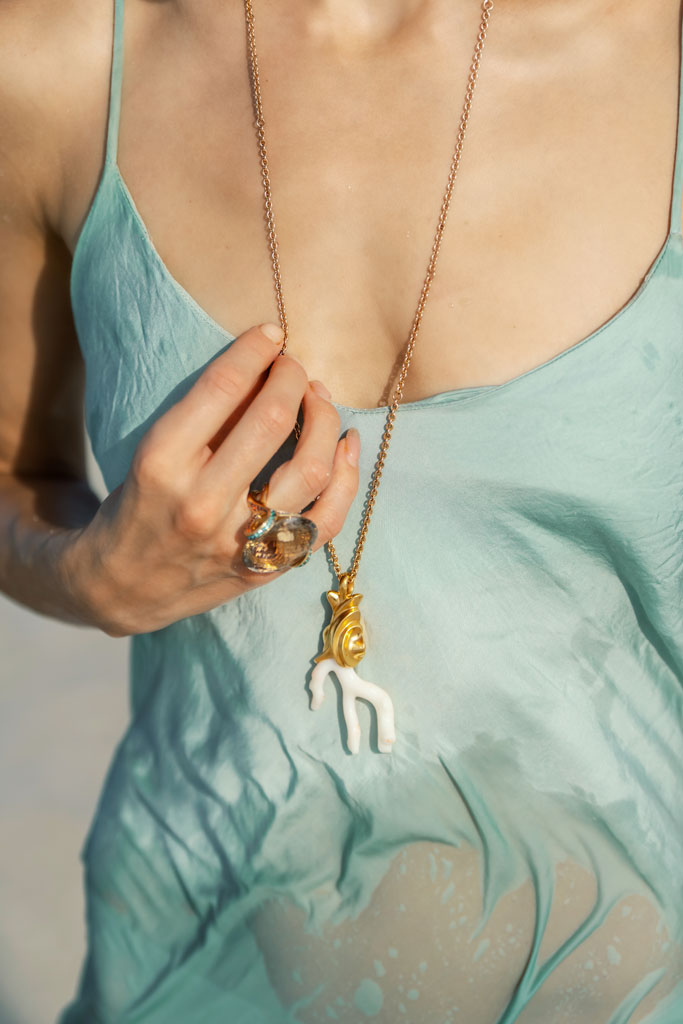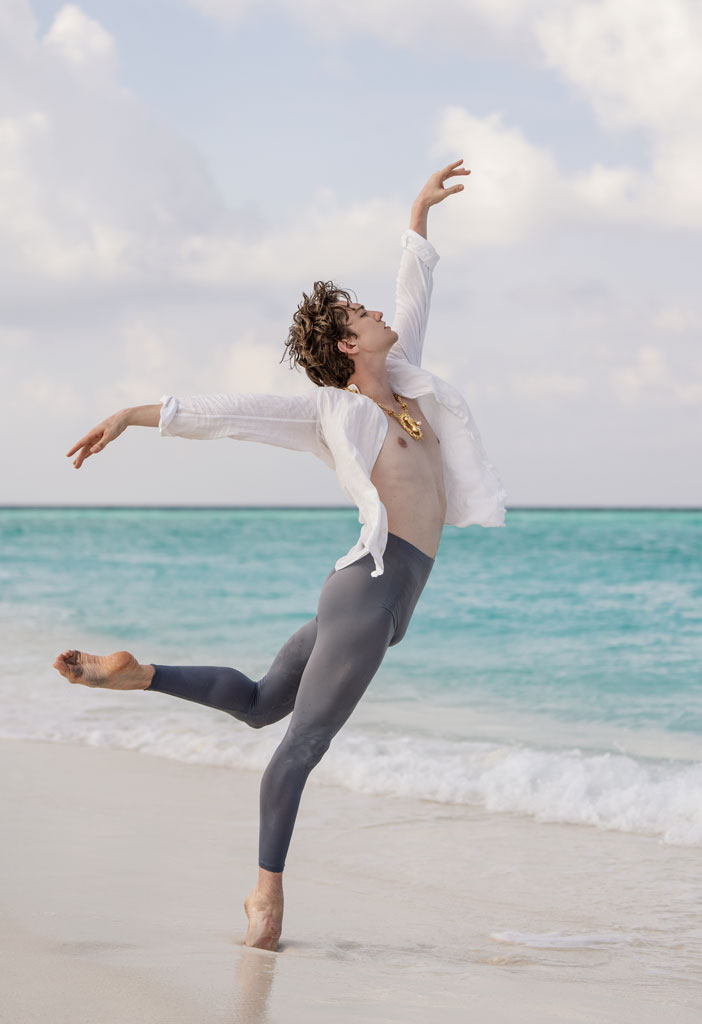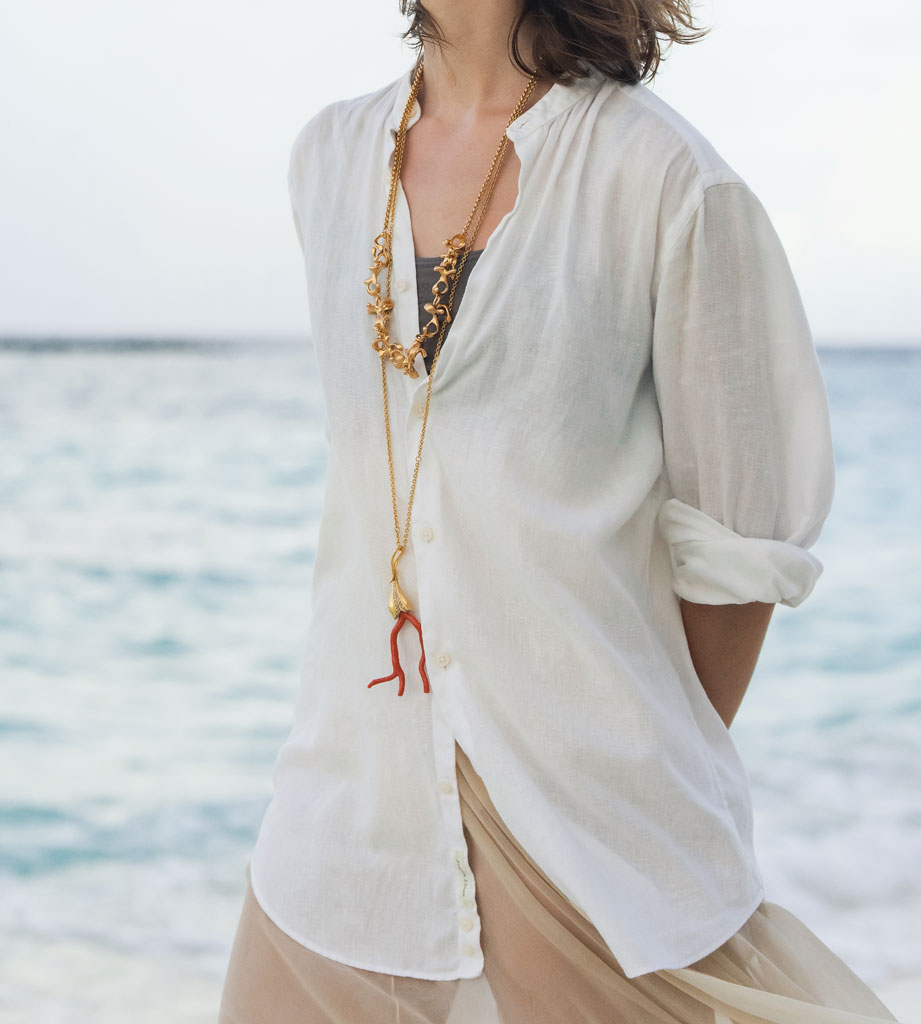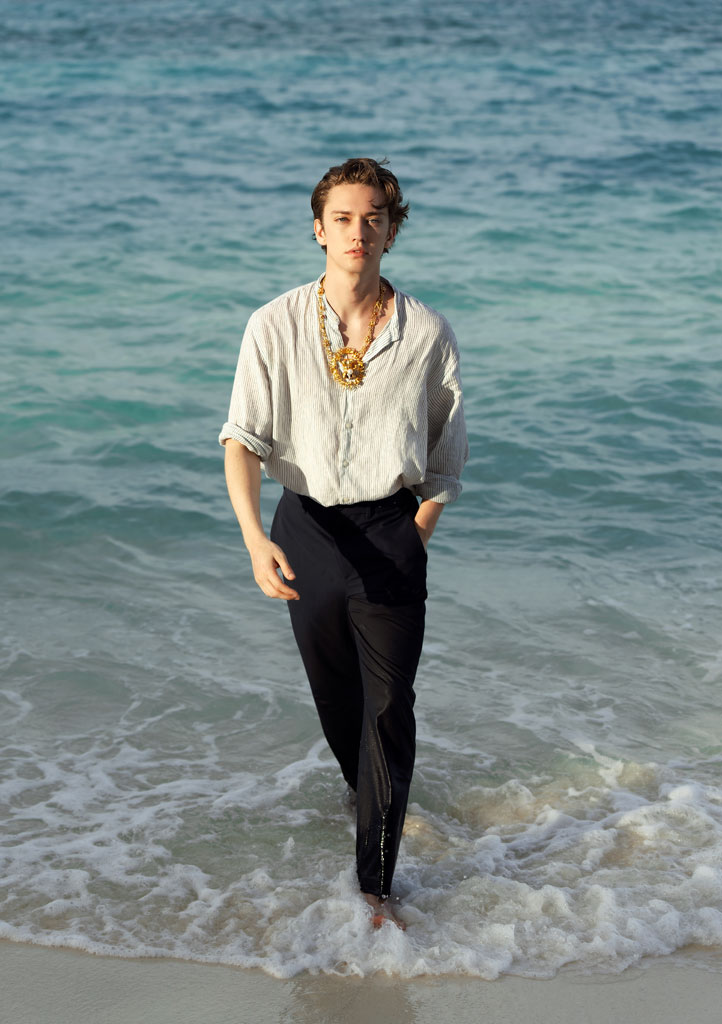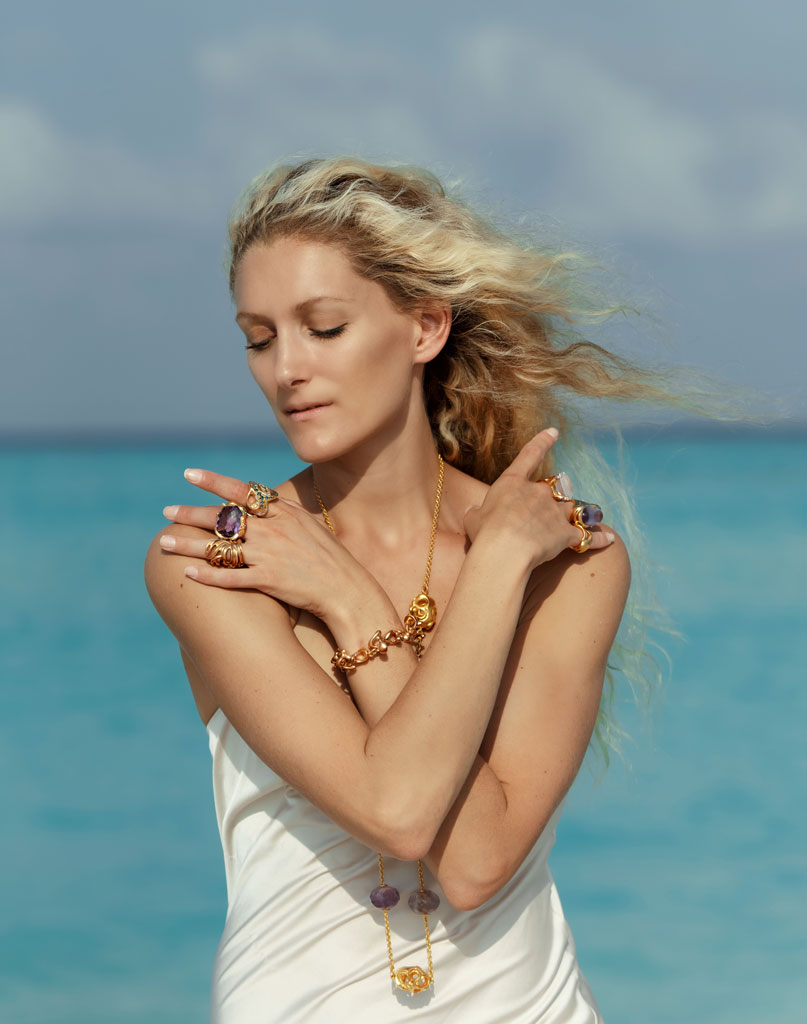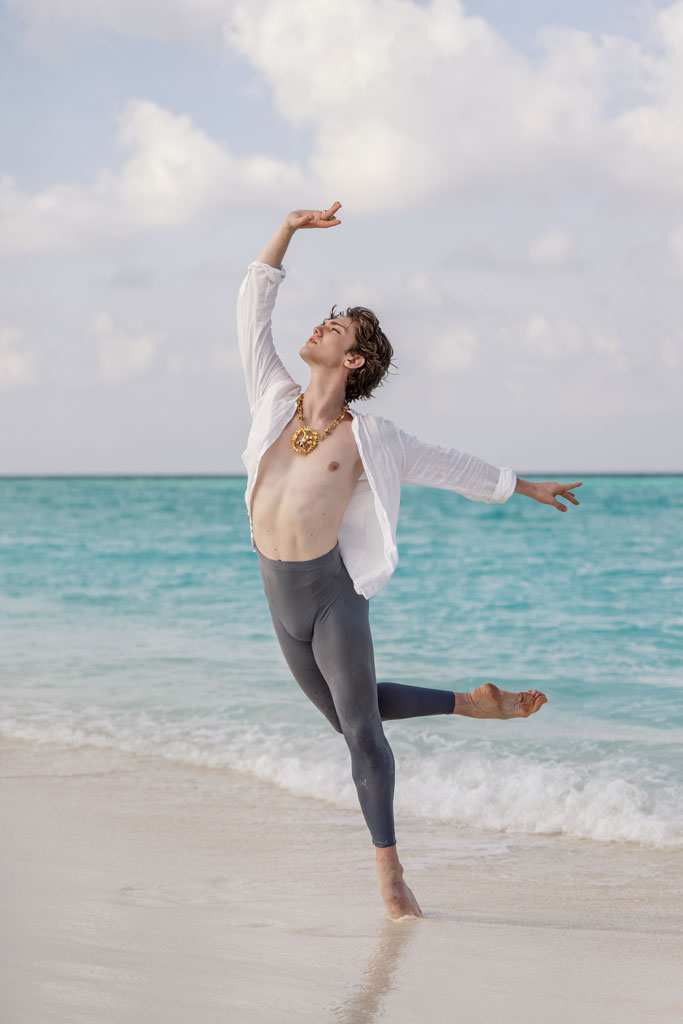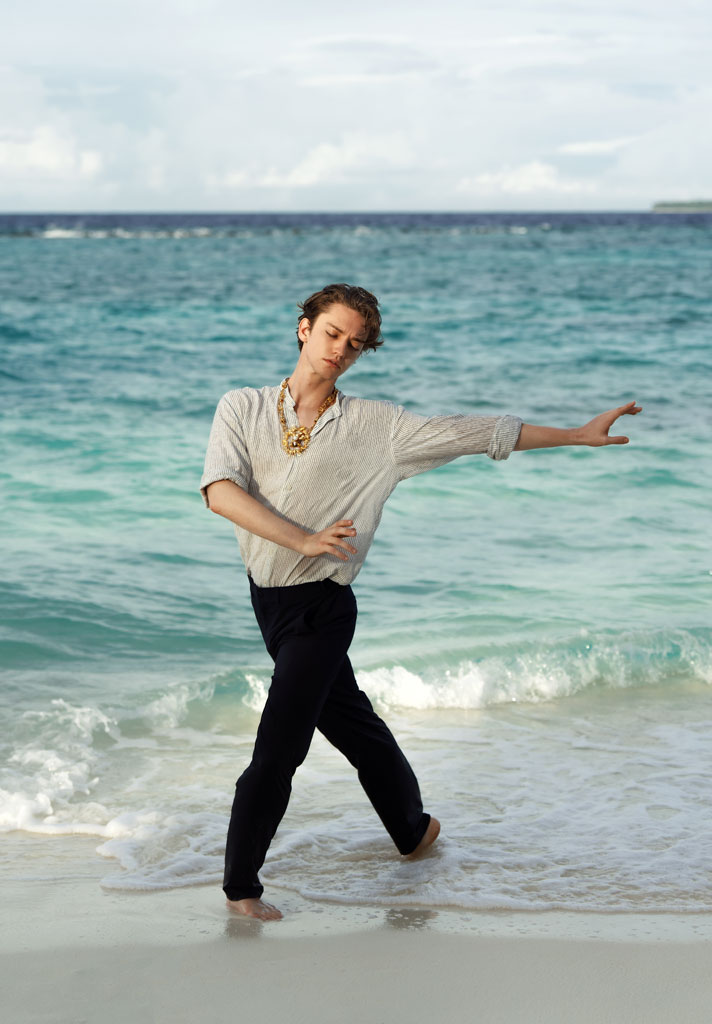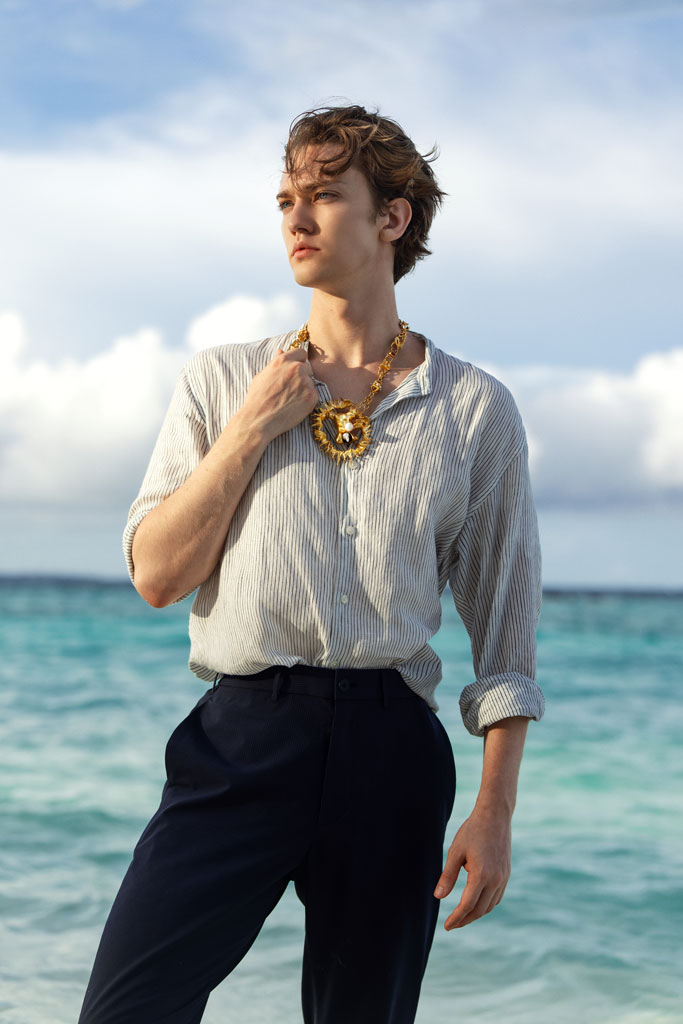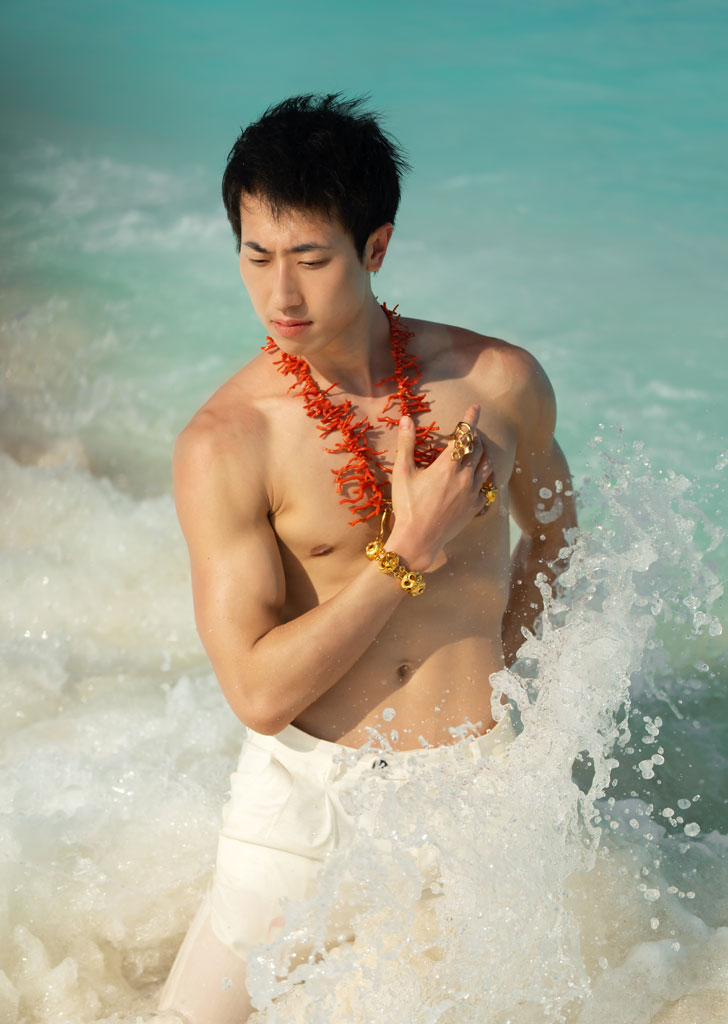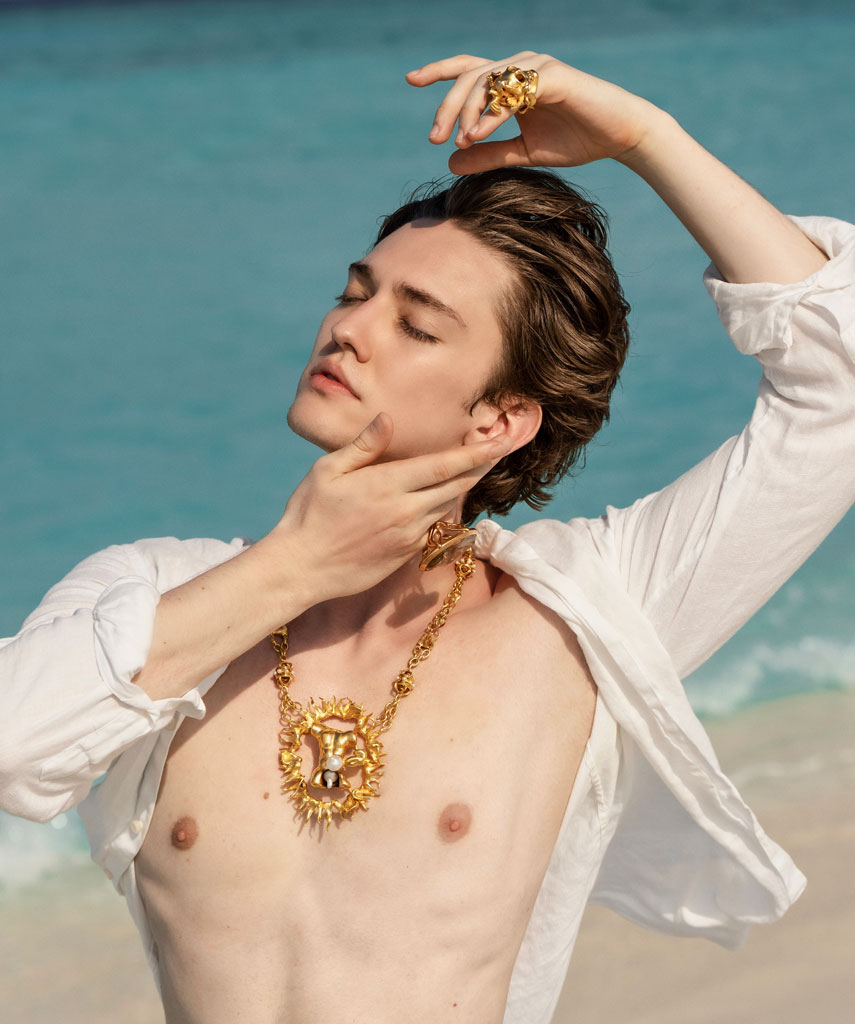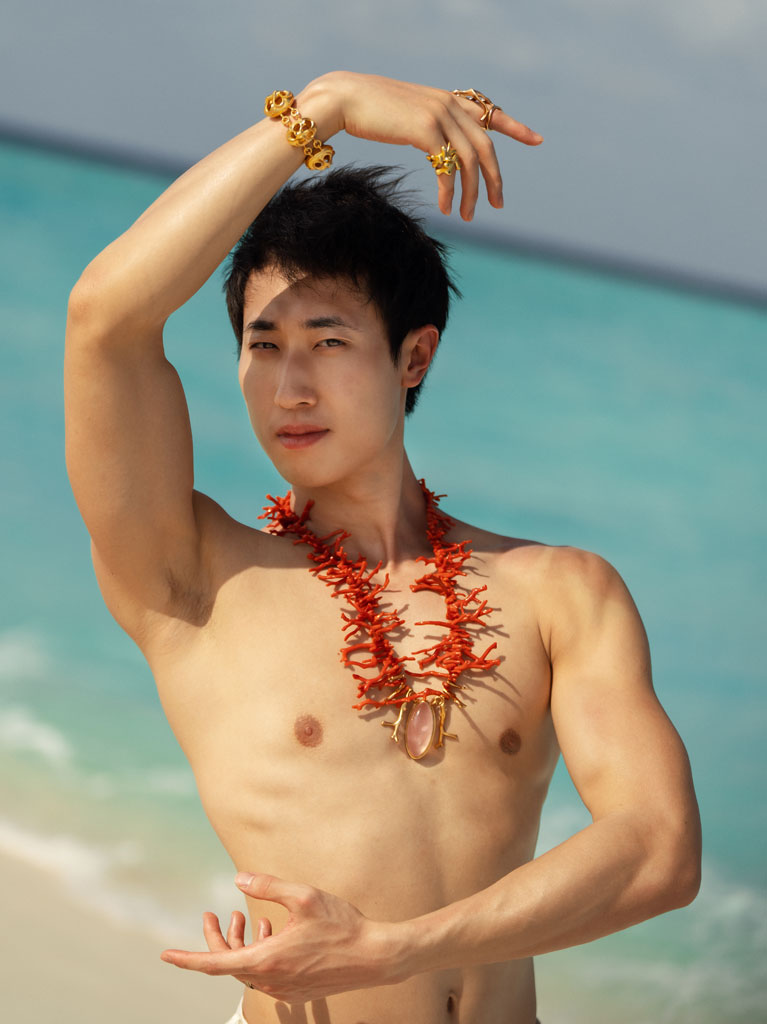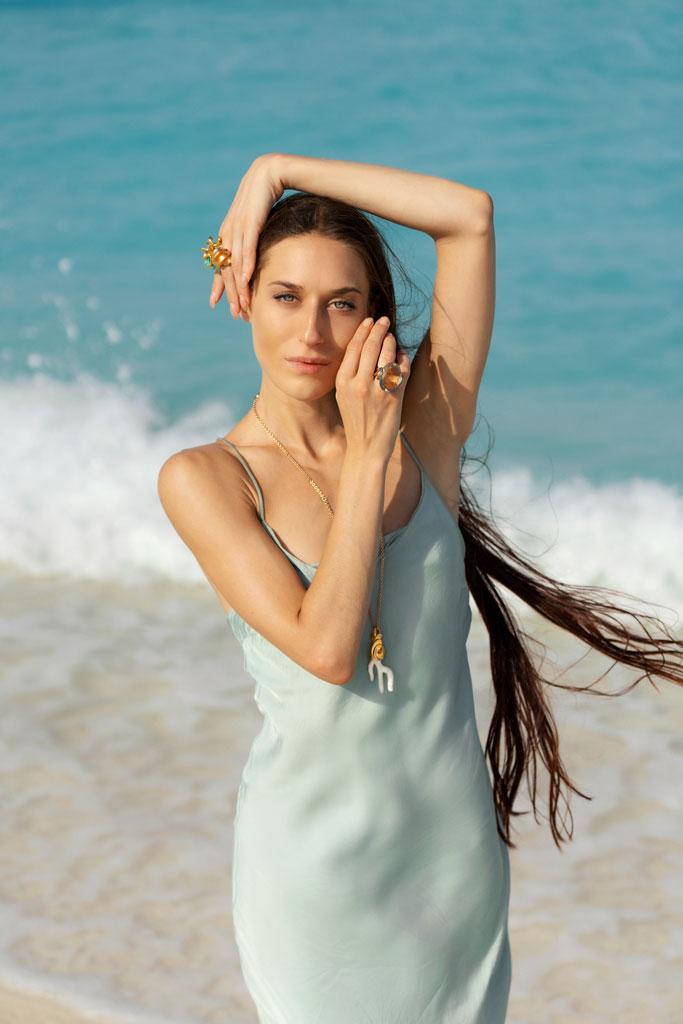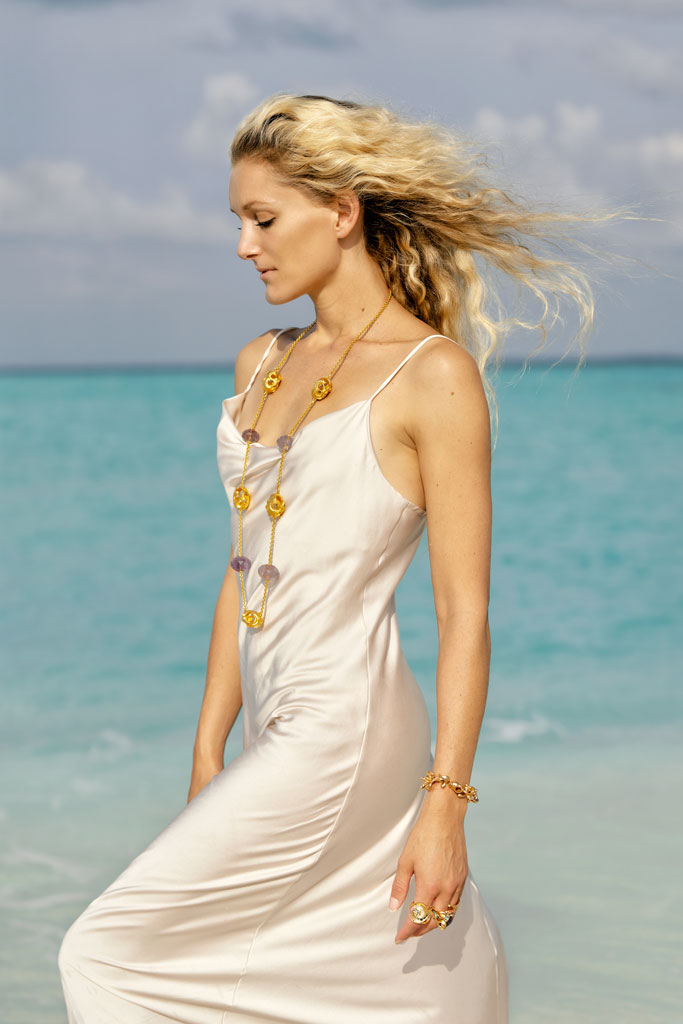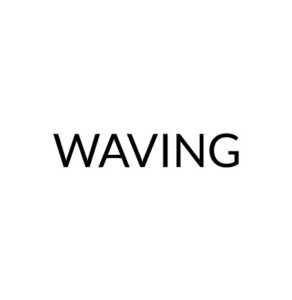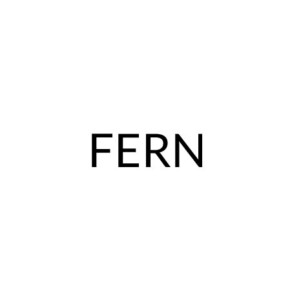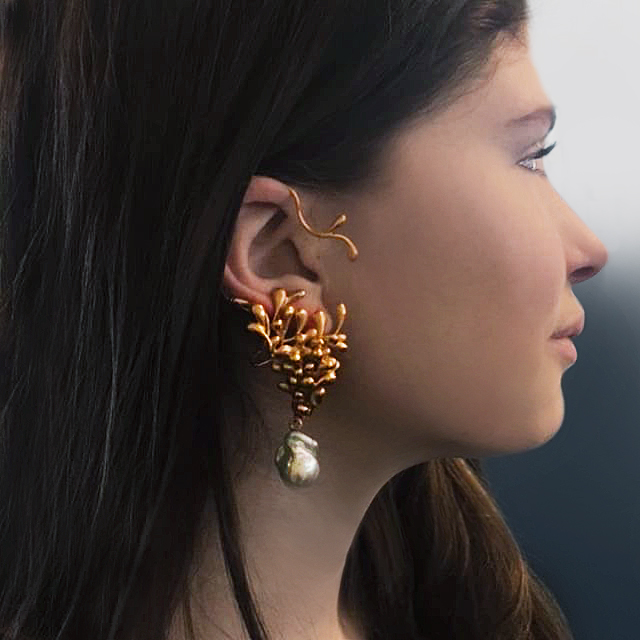 SUSA BECK HÖREN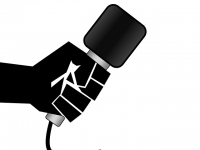 Radio – Bayerischer Rundfunk – Bayern 2 – Eins zu Eins – Der Talk
Susa Beck im Interview mit Sybille Griel
Über Wurzeln, Länder, Begabung, Pannen und Pleiten rund ums Schmuck-Universum, Musik, die Sinne und vieles mehr…

>> Zum Interview
LET THERE BE LOVE
"Opulent, wild romantisch und sehr individuell –
Pretiosen mit magischer Anziehungskraft"
VOGUE
SUSA BECK
Susa Beck verleiht mit ihrer unverkennbaren Handschrift Schmuckstücken und Objekten
einen individuellen Charakter mit sinnlicher Eleganz.
Jedes Ihrer Schmuckstücke wird in Ihrem Münchner Atelier exklusiv als Unikat
in der Ausführung in feiner handwerklicher Präzision umgesetzt.
Diese Kombination führt zu einer Einzigartigkeit, weshalb die Schmuckstücke seit Jahren in führenden
Fashion und Lifestyle Magazinen wie VOGUE, ELLE und MADAME zu finden sind.